Event
Date: July 12, 2014 - 07:00 pm
Come on out to Maker's Square Saturday night, July 12, for their monthly Craft Fair & Bizarre Bazaar.
I'll have my shop set up there!
7-11PM
Tell your friends!
Date: July 1, 2014 - 07:00 pm
Want to explore new possibilities for jewelry making?
Bet you haven't seen this before! Concrete is a wonderfully eco-friendly product with unique rugged beauty that is a perfect complement to jewelry.
Join Jomama in this fun workshop as you'll discover how to use concrete in jewelry making!
Date: January 28, 2014 - 07:00 pm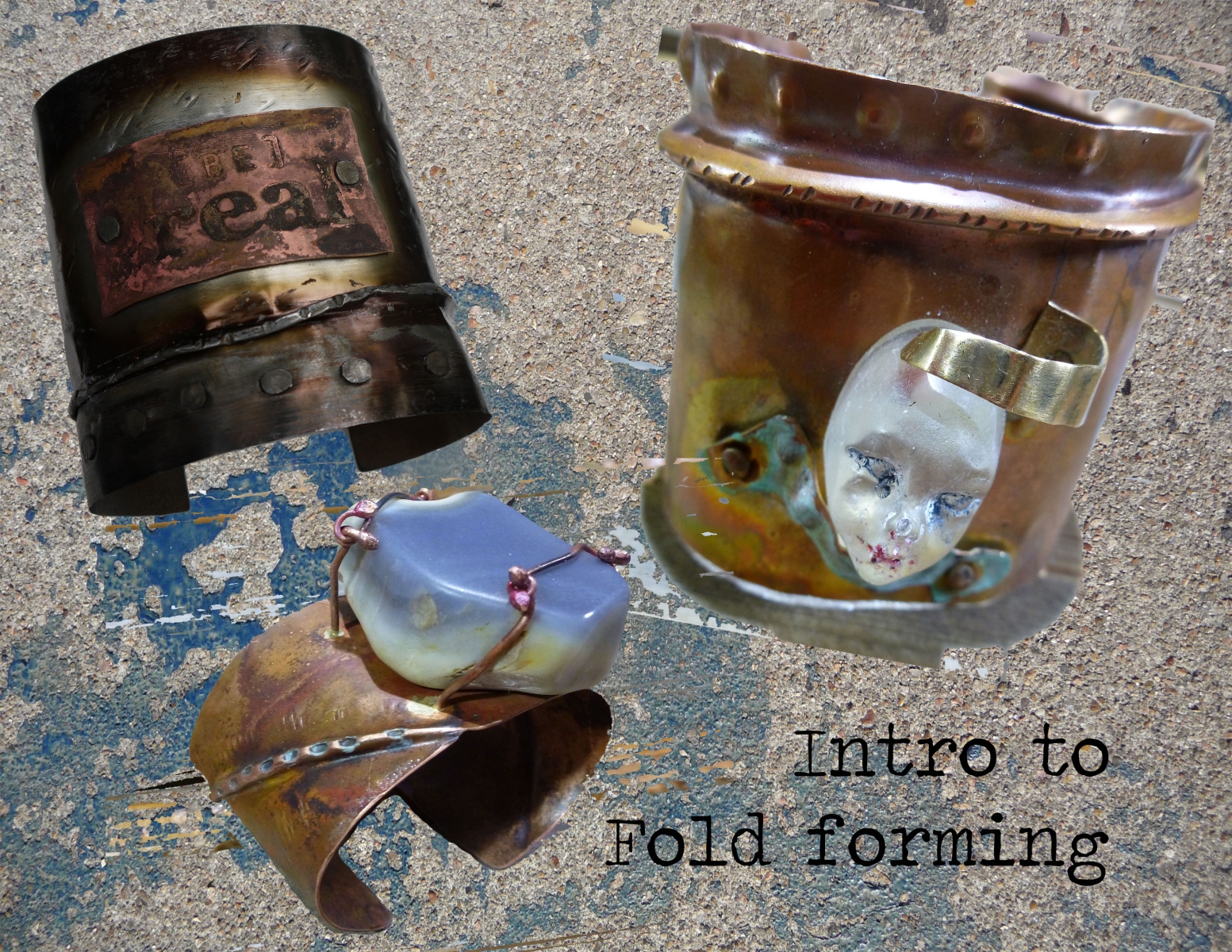 Intro to fold forming class - in this class you will learn to heat and manipulate sheet metal using a torch and other tools, make and set rivets; and mount a stone or other object creating a cuff that is unique to you. We will also discuss adding patina to your work.
Students may bring stones or other objects to personalize cuff.
Class $35, materials $10