Steampunk is fun!
Posted October 9, 2013
I recently started working on some pieces for a local Day of the Dead parade and Victorian Ball. When I was asked to participate, I thought, I don't do skulls. Turns out, yes I do!
I am having the most fun I've had in a while creating pieces. I'm recycling, repurposing, staining with coffee grinds, painting, cold enameling, casting resin and concrete skulls. I'm integrating old broken jewelry, vintage lace and scarves, found objects, bezels and SKULLS! I'm loving it.
Even my dress is recycled. I found it at a thrift store and have been building the bustle with salvaged dryer softener sheets. Of course I dyed it to look like I crawled out of a grave:]
Here's a look: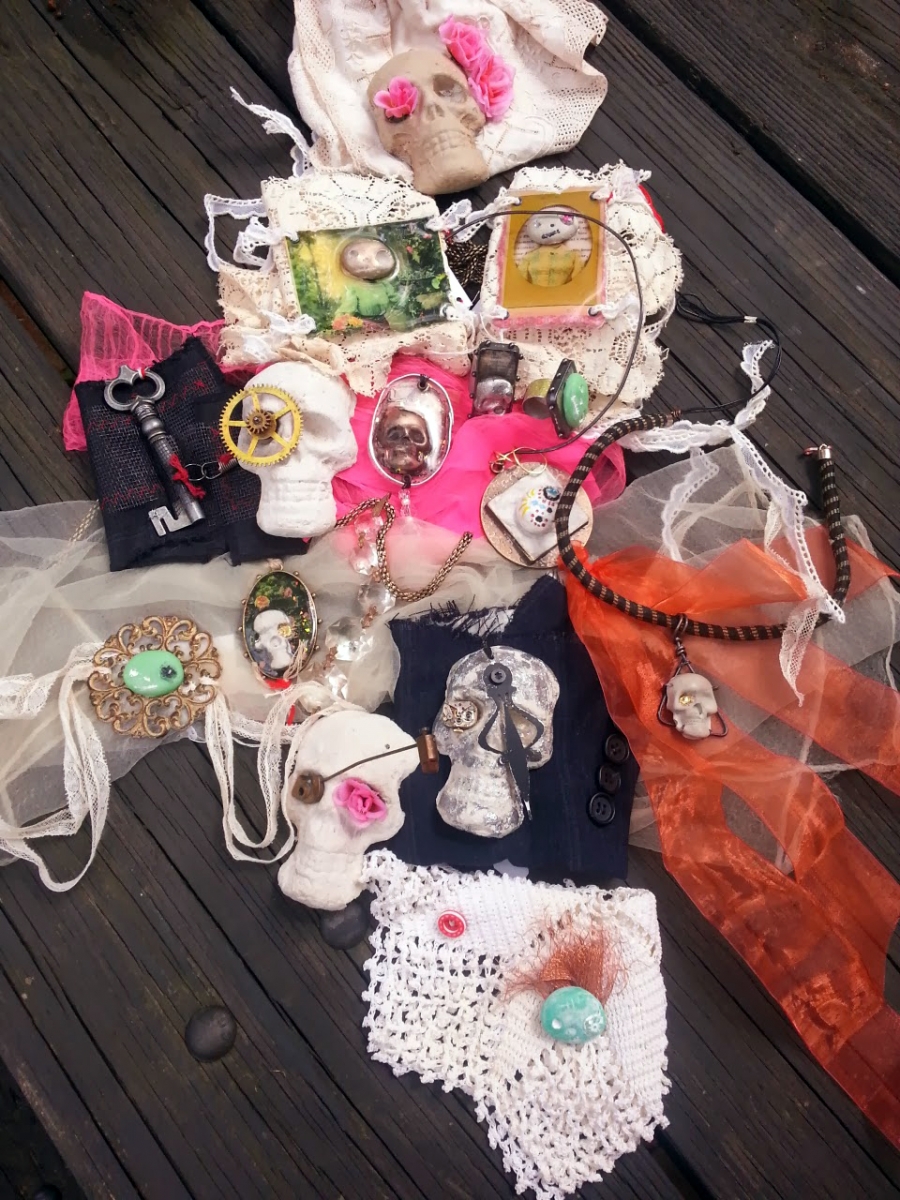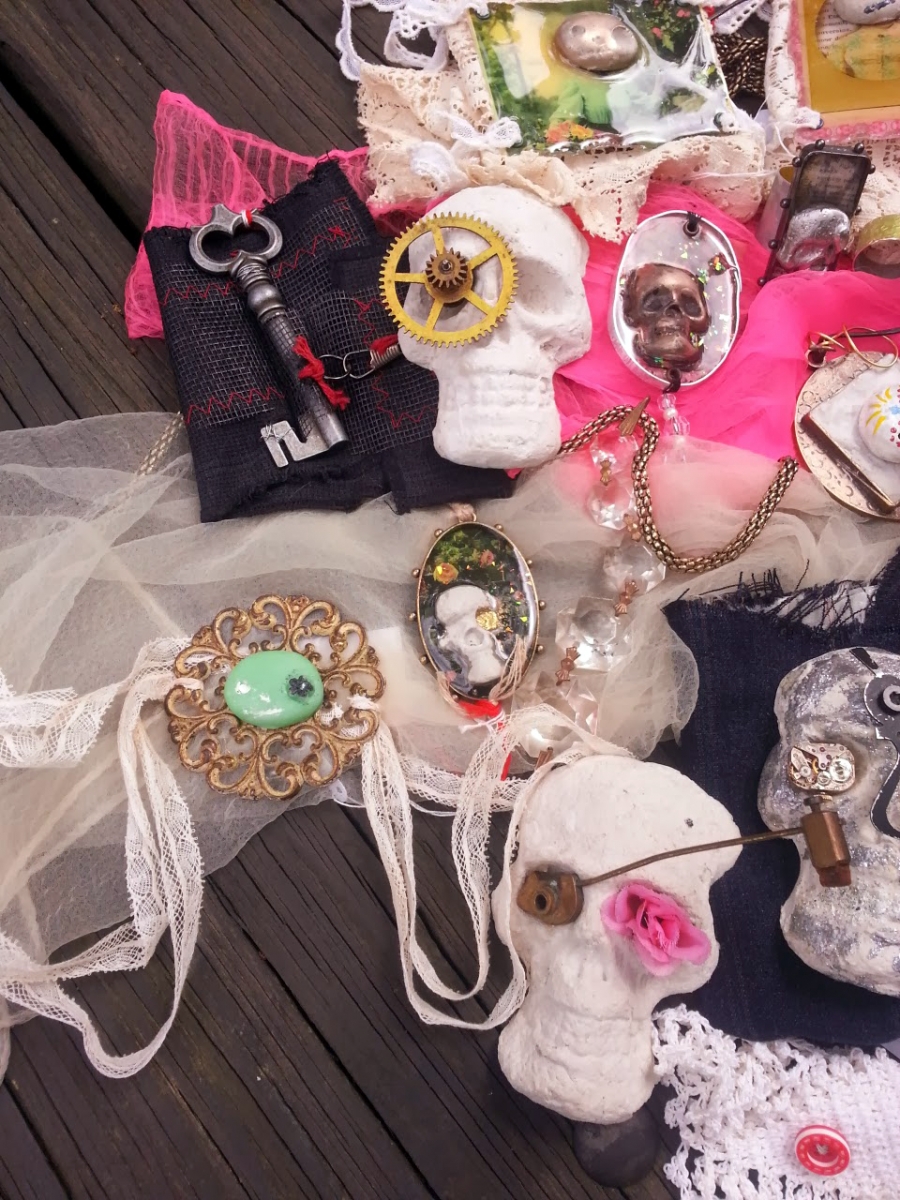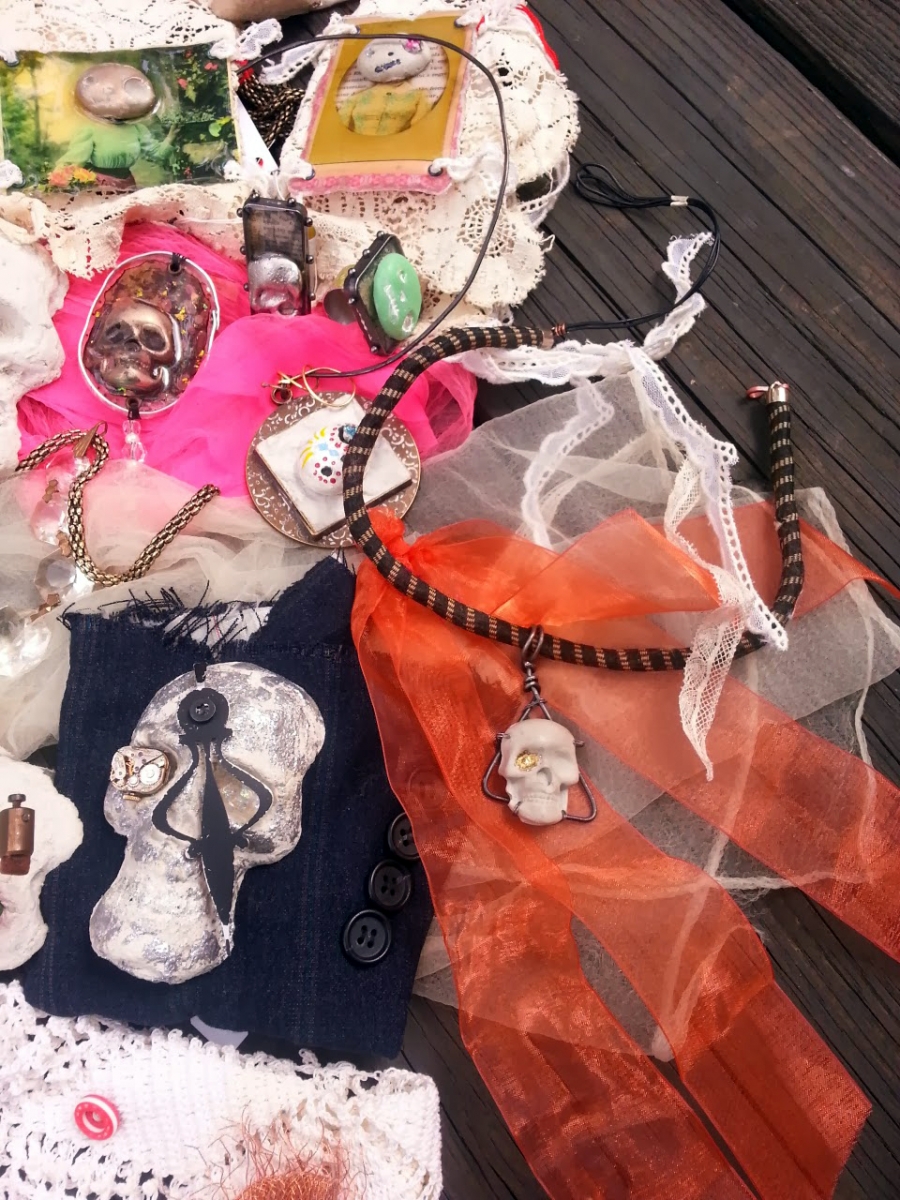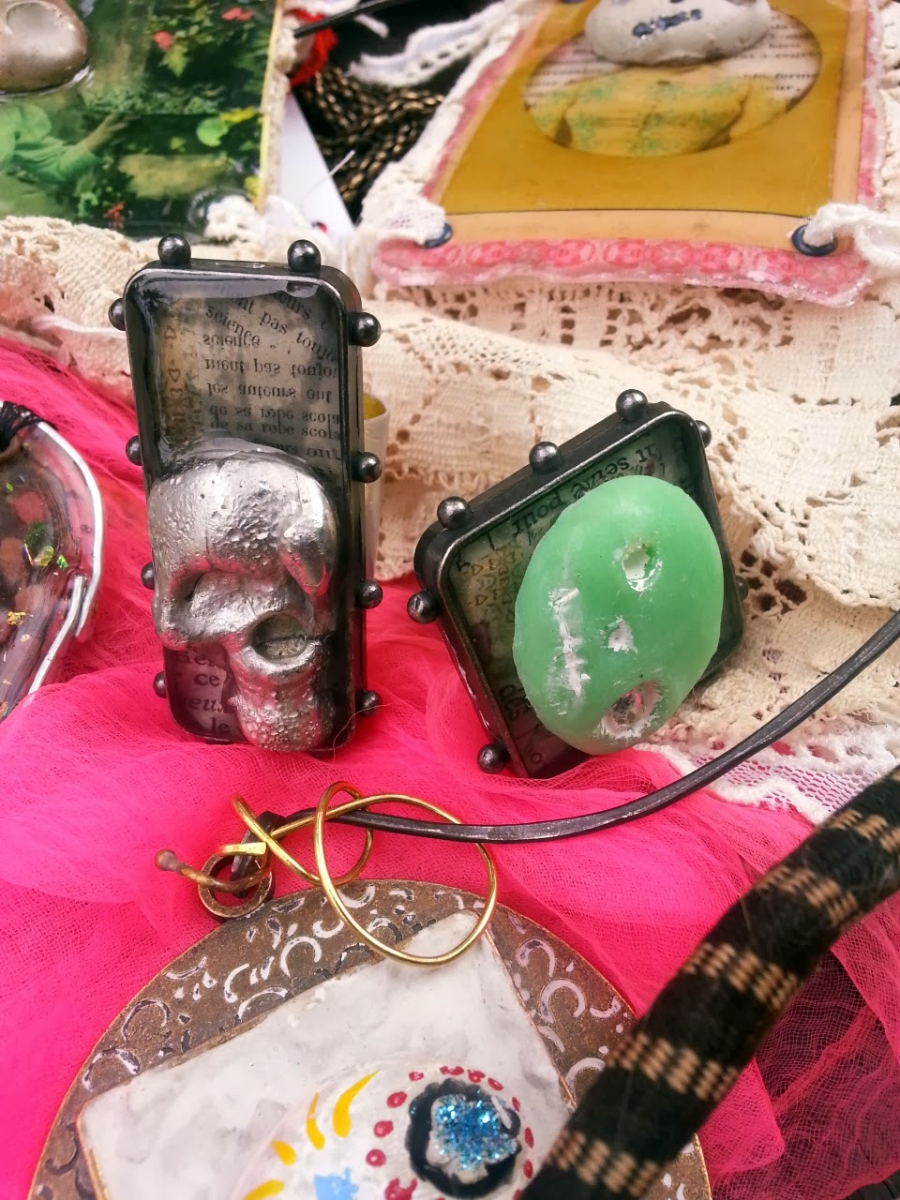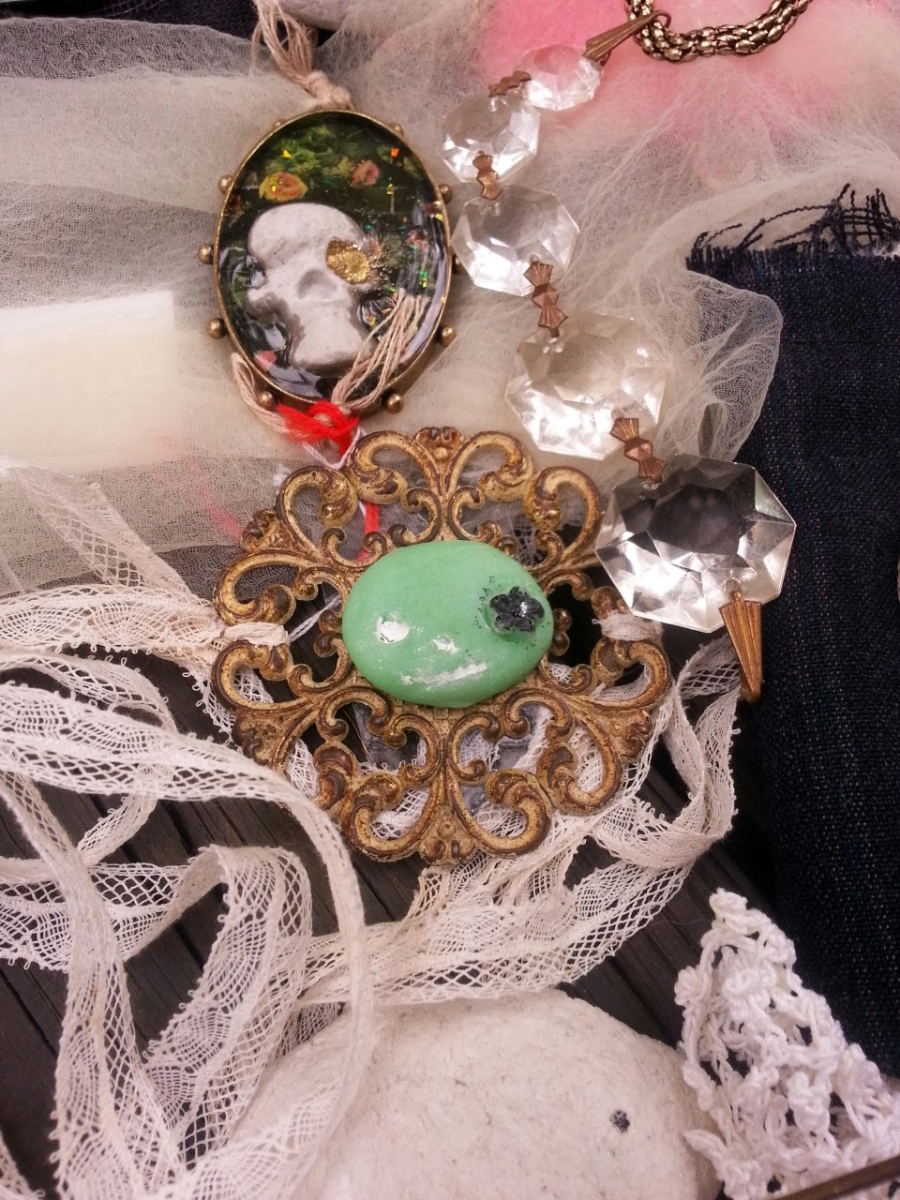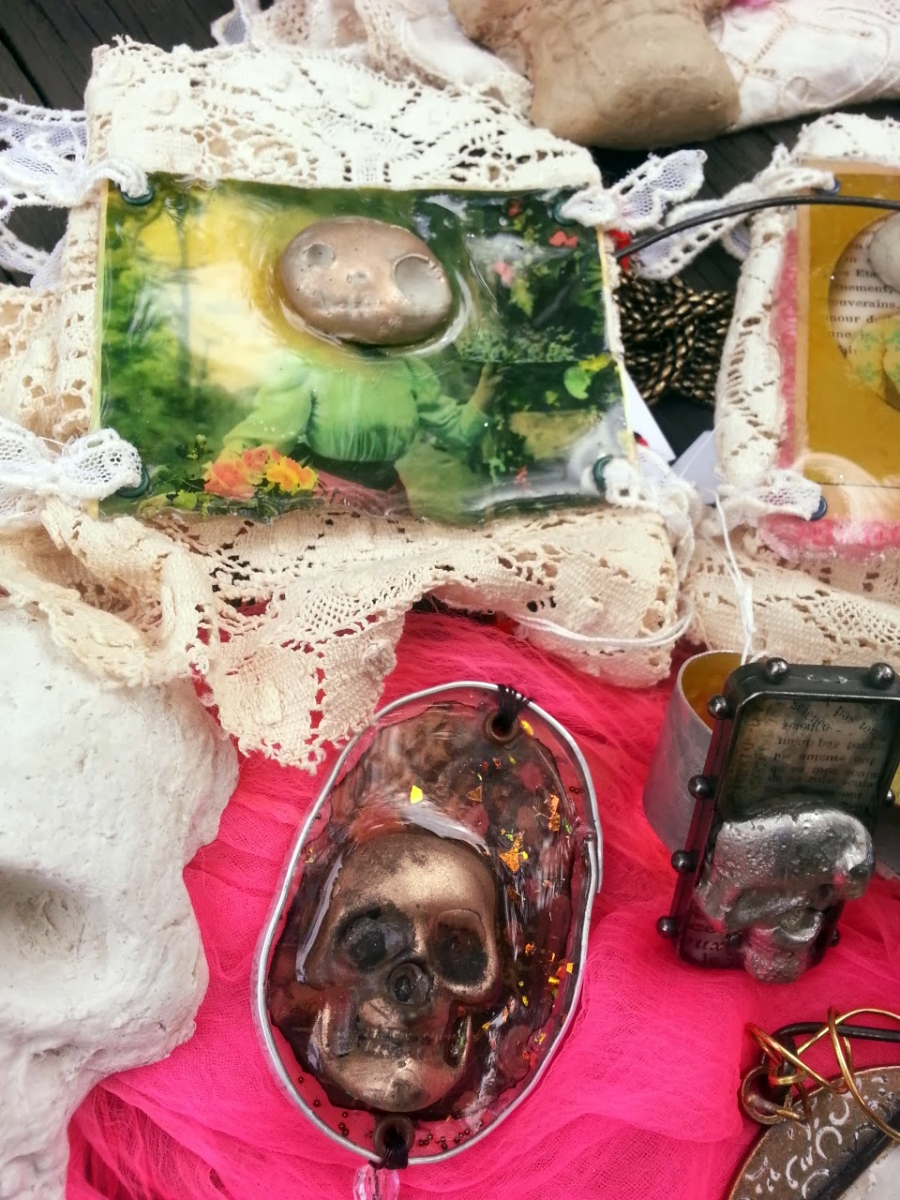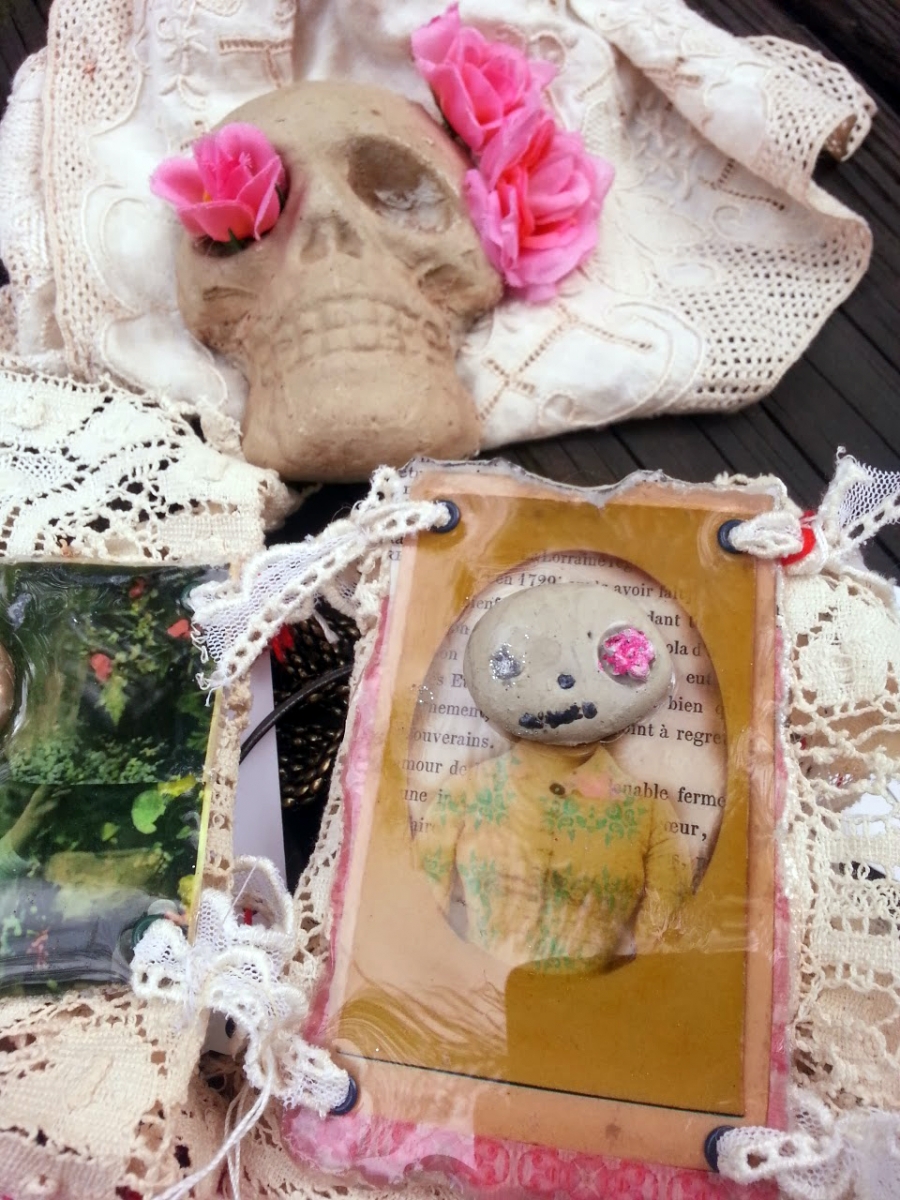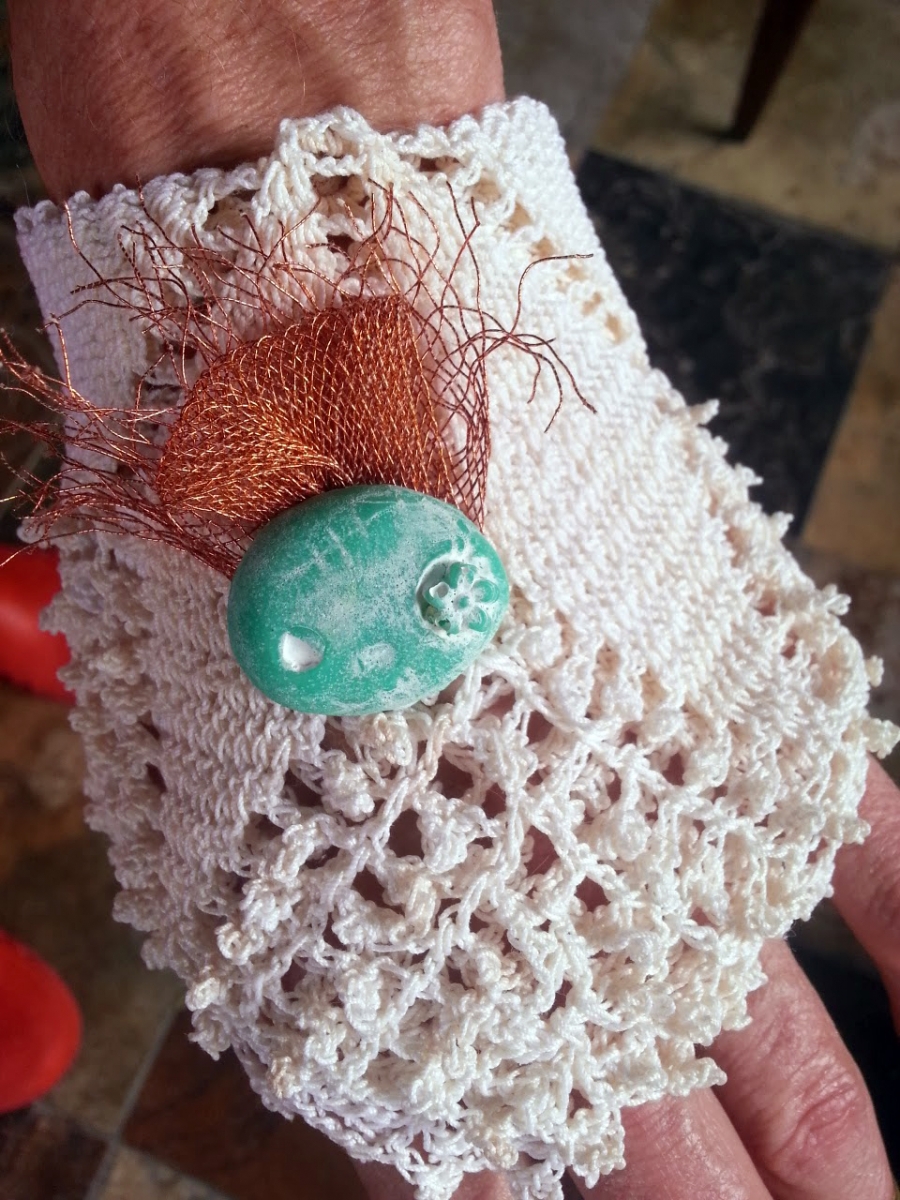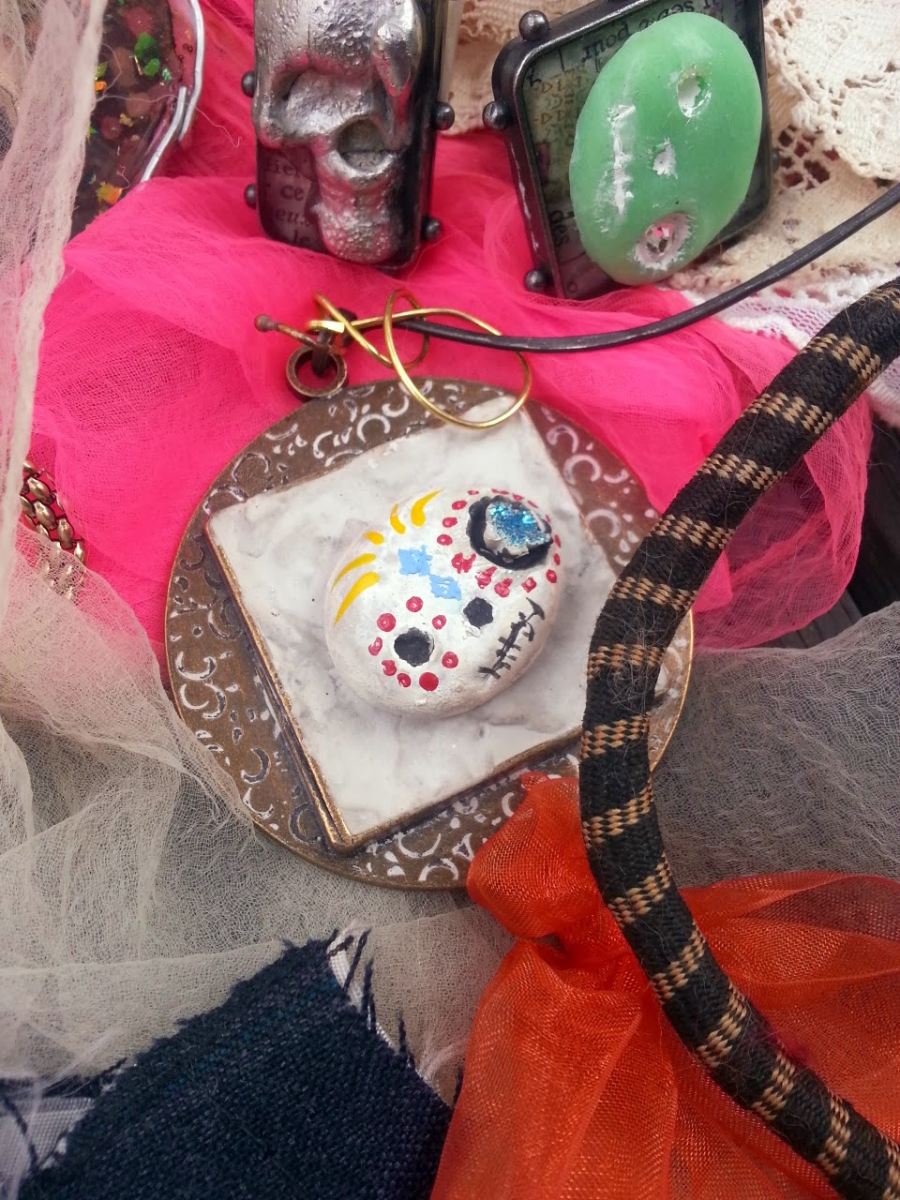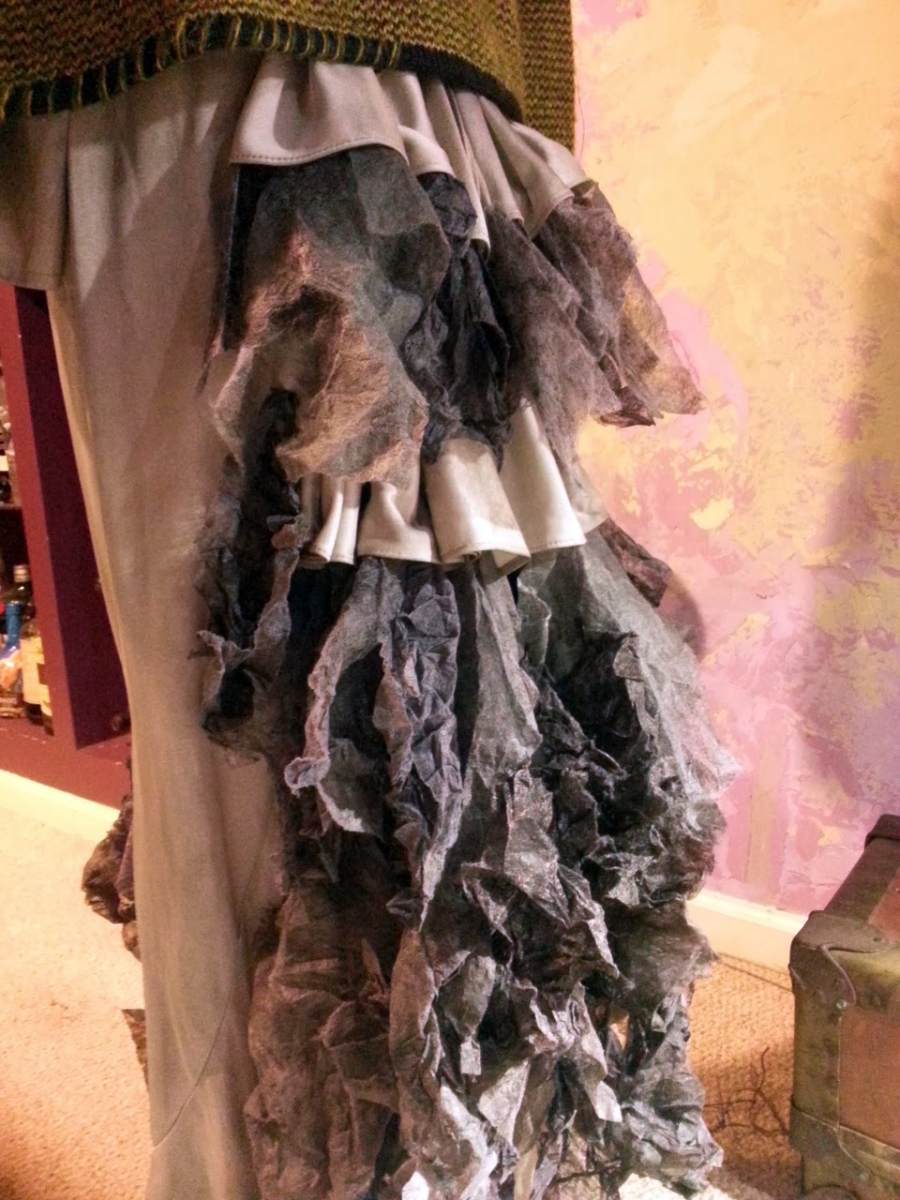 Create peacefully, Jomama