Creative chaos; Jomama's studio
Posted September 18, 2014
Where I create~
"If a cluttered desk is a sign of a cluttered mind, of what, then, is an empty desk a sign?"― Albert Einstein
This is my bench top chaos. It's where my metal smithing takes place. It's actually where most of my work happens. As crazy as it looks, I know where everything is. I call it "creative chaos".
So, what do you think, does anything get done with a clean desk?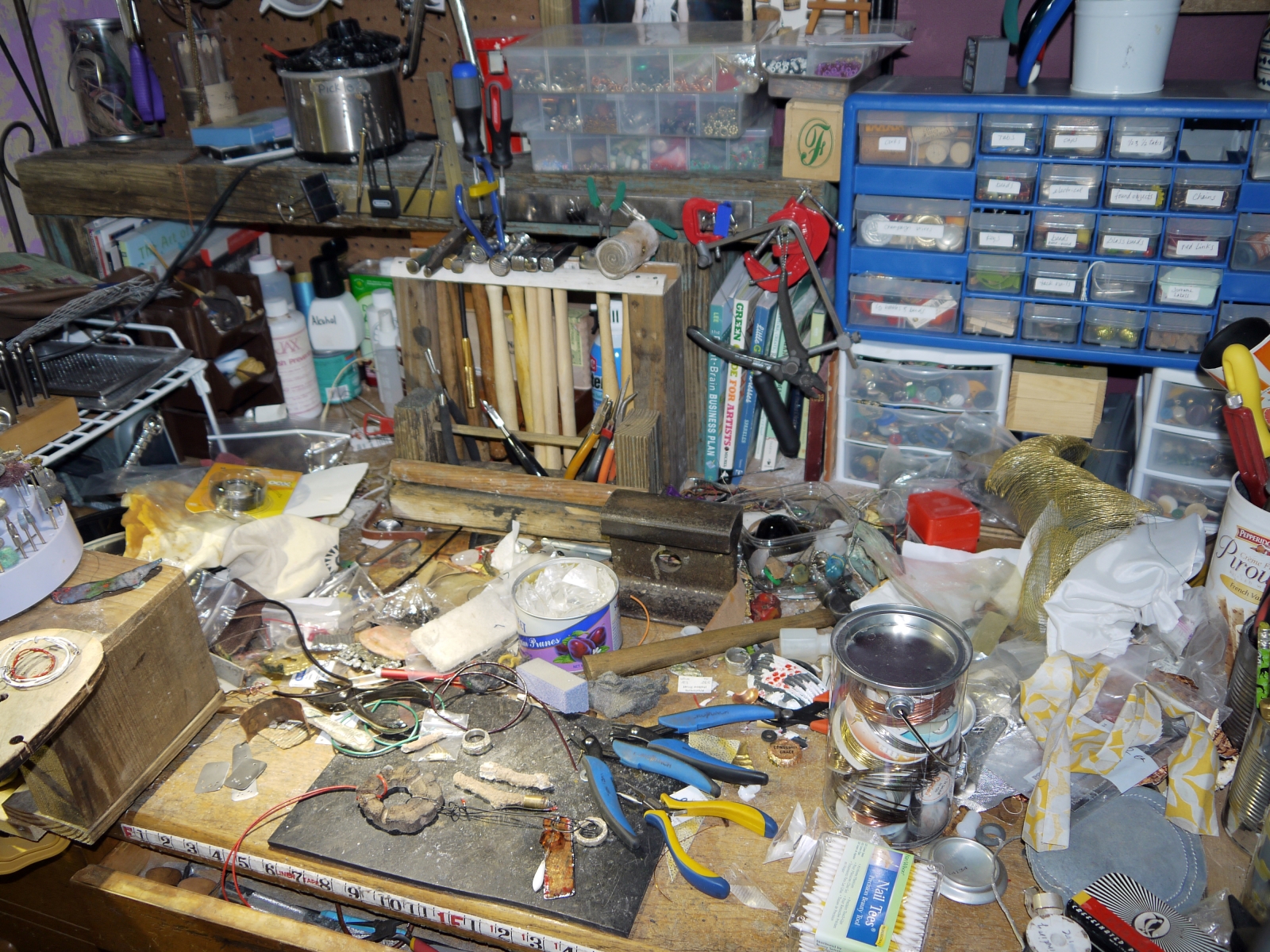 Soldering station where my hot joins happen.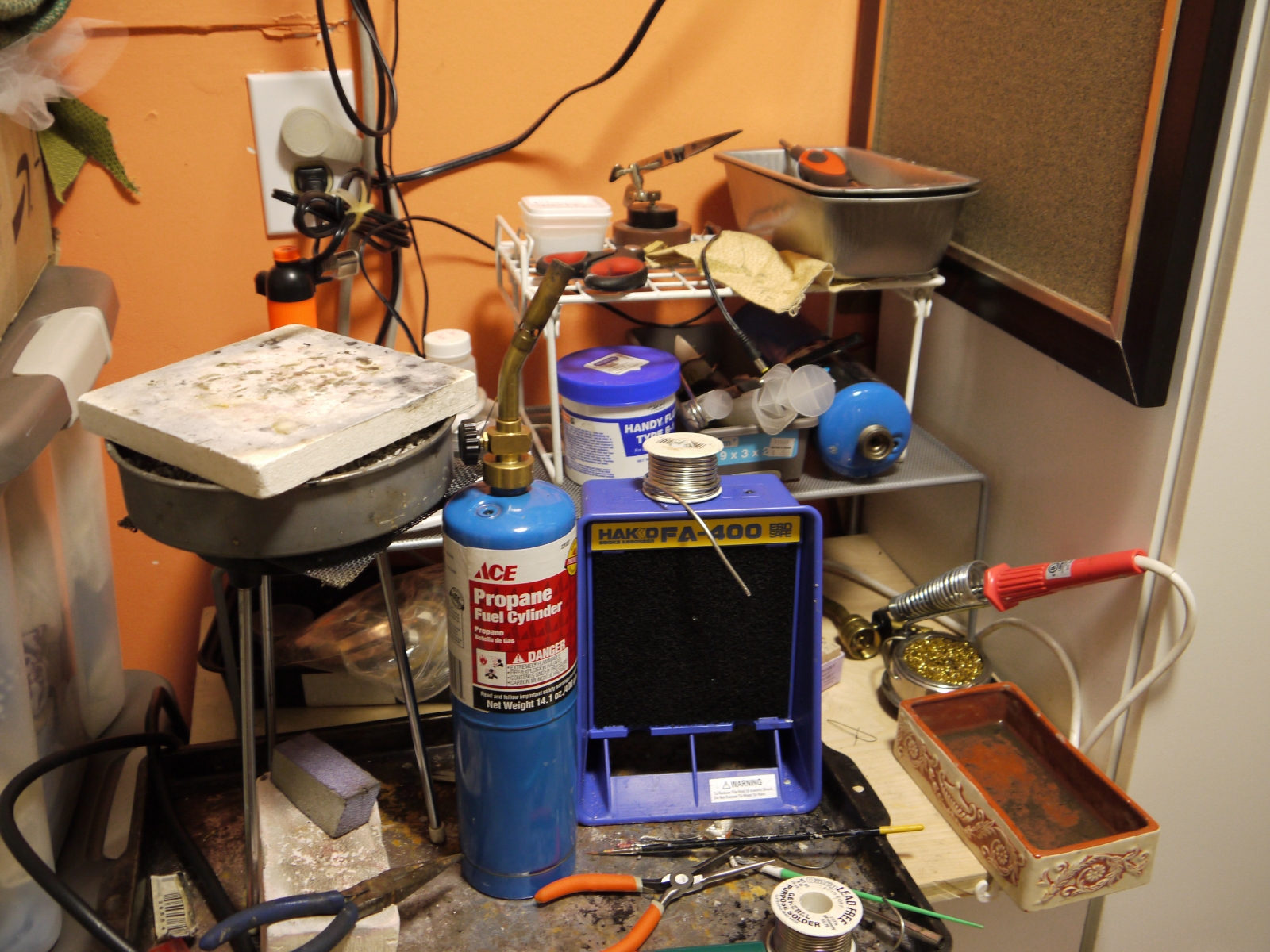 The bar top is where I lay it ALL out, rearrange it, move it again, and of coarse where I pour my ICE Resin®. This is second most used space.
Do you see the hand screaming for help?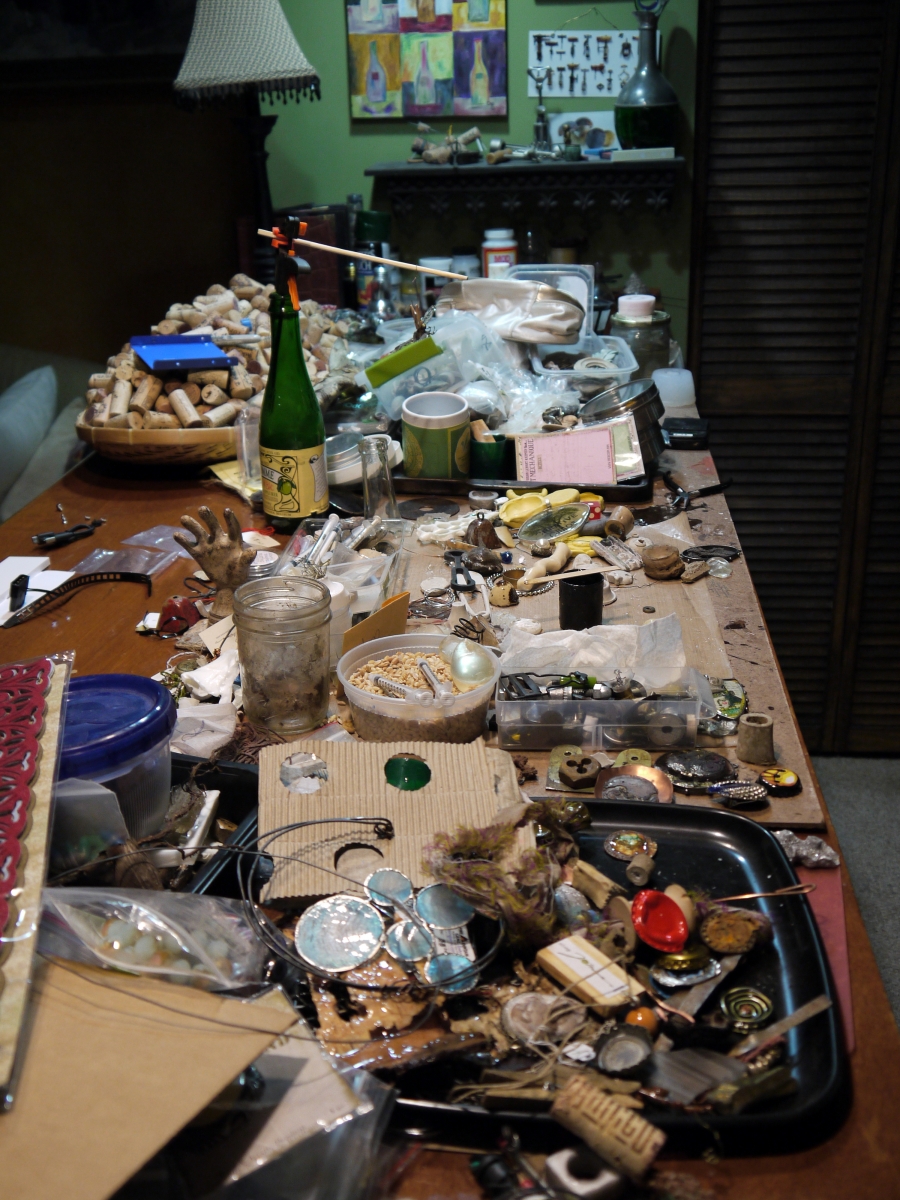 This is my outdoor studio space that I set up in the shed for grinding, electroforming, etching and other dirty stuff (see the bamboo outside the window?) <3
The enameling station is set up on my back porch right on top of the beer fridge...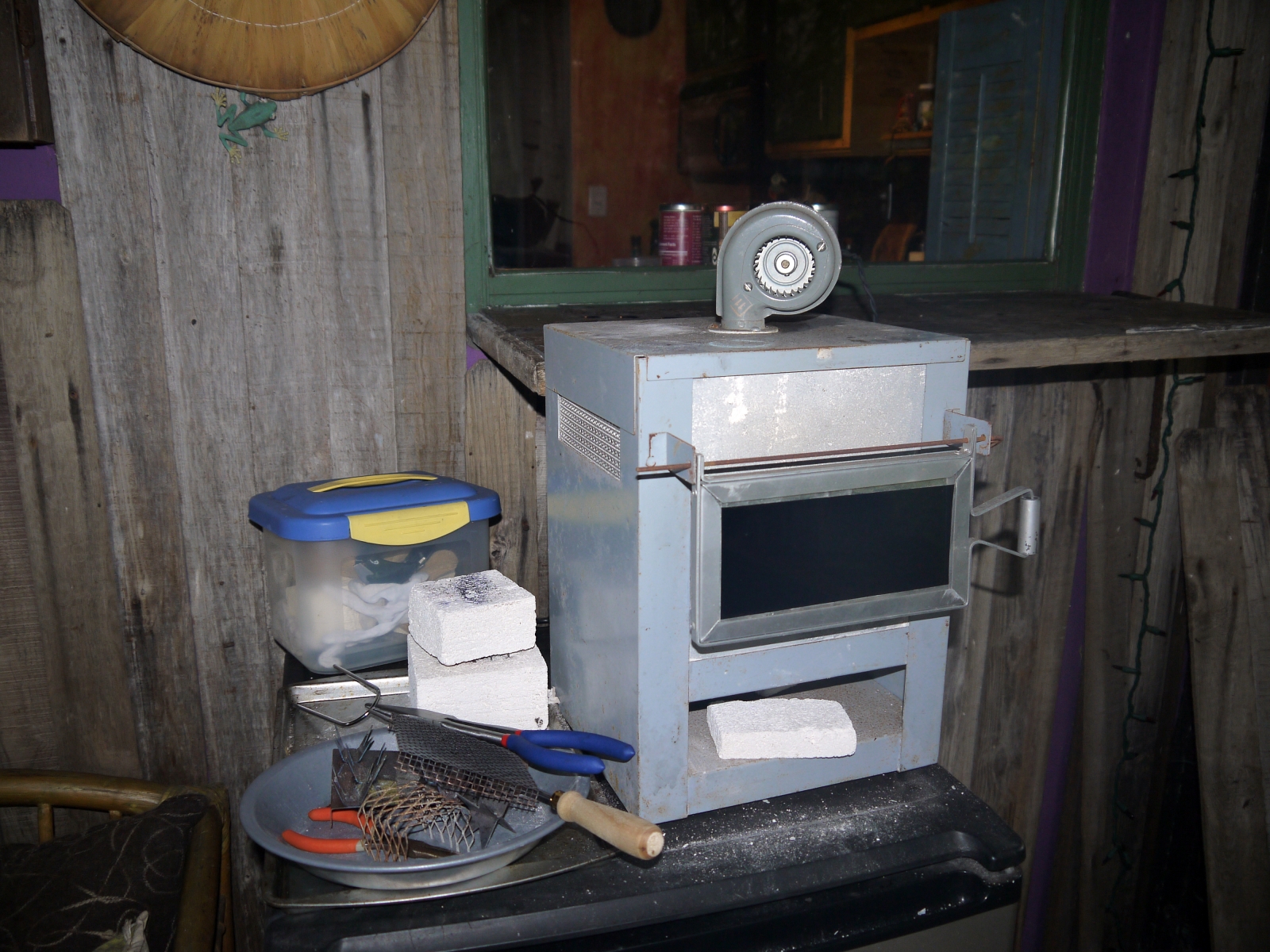 This is the lightbox station where my photos are taken. Some good, some bad.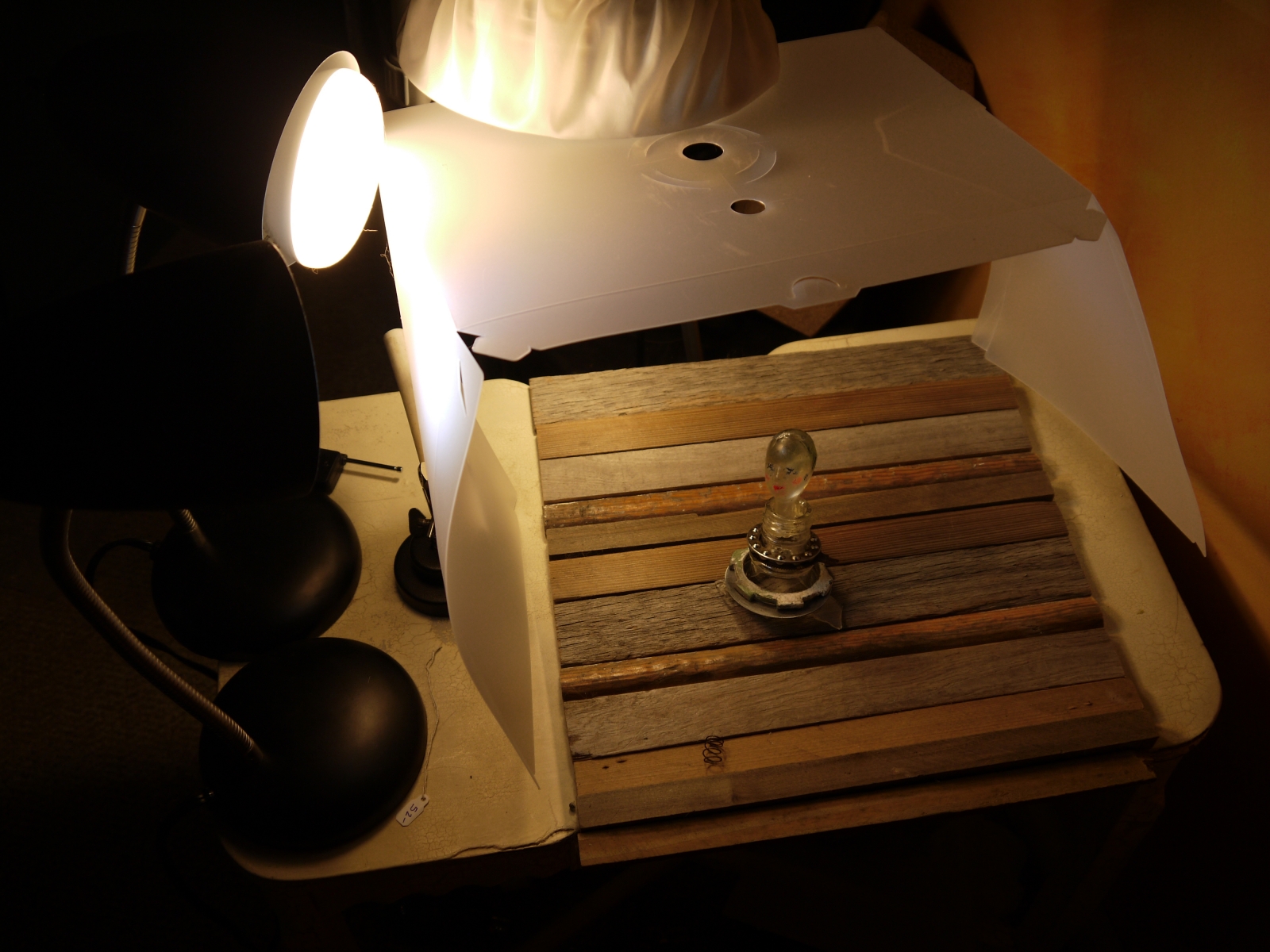 So there it is! It's a sign of things getting done, please don't judge ;]
Peace, Jomama