Having fun working
Posted July 16, 2012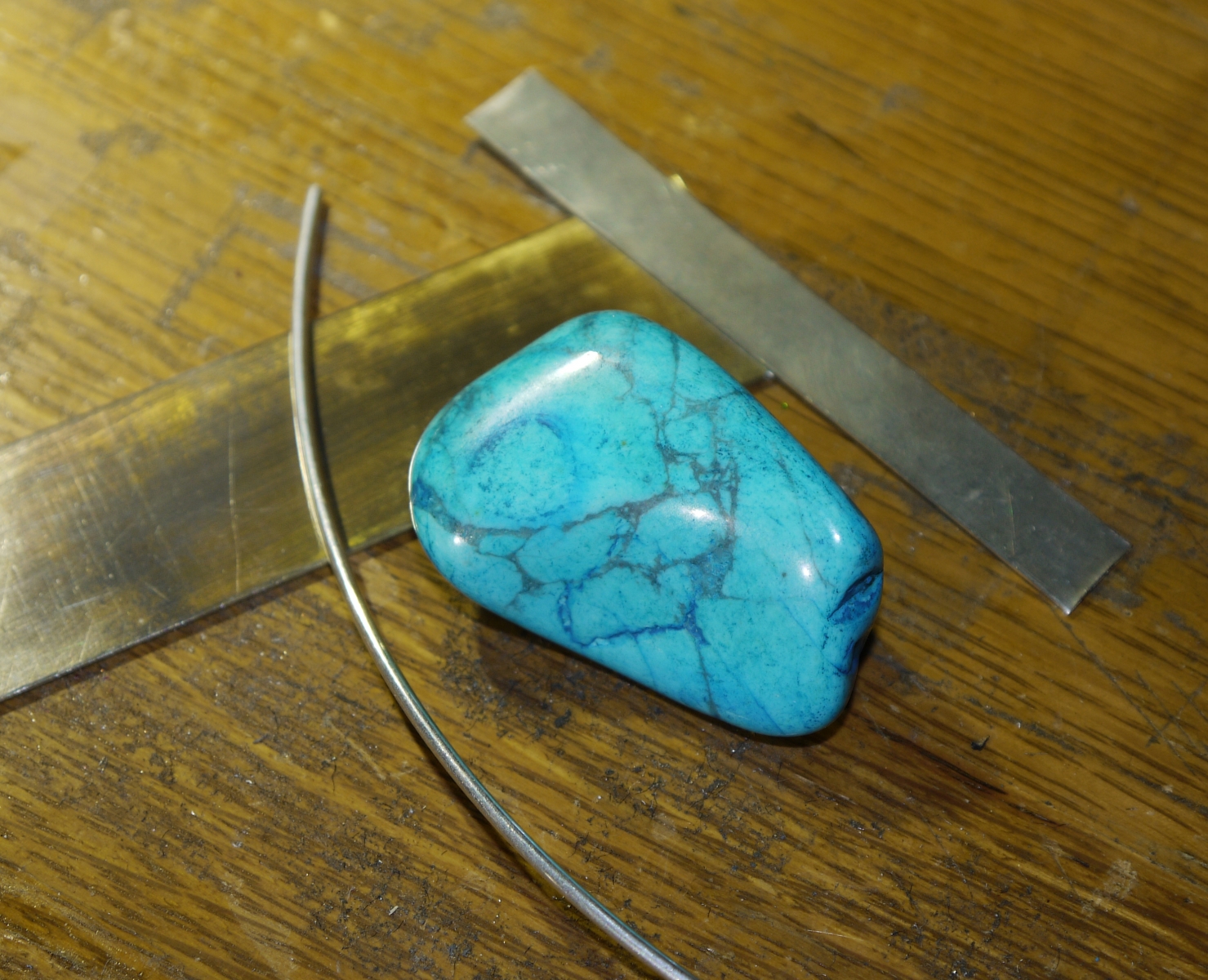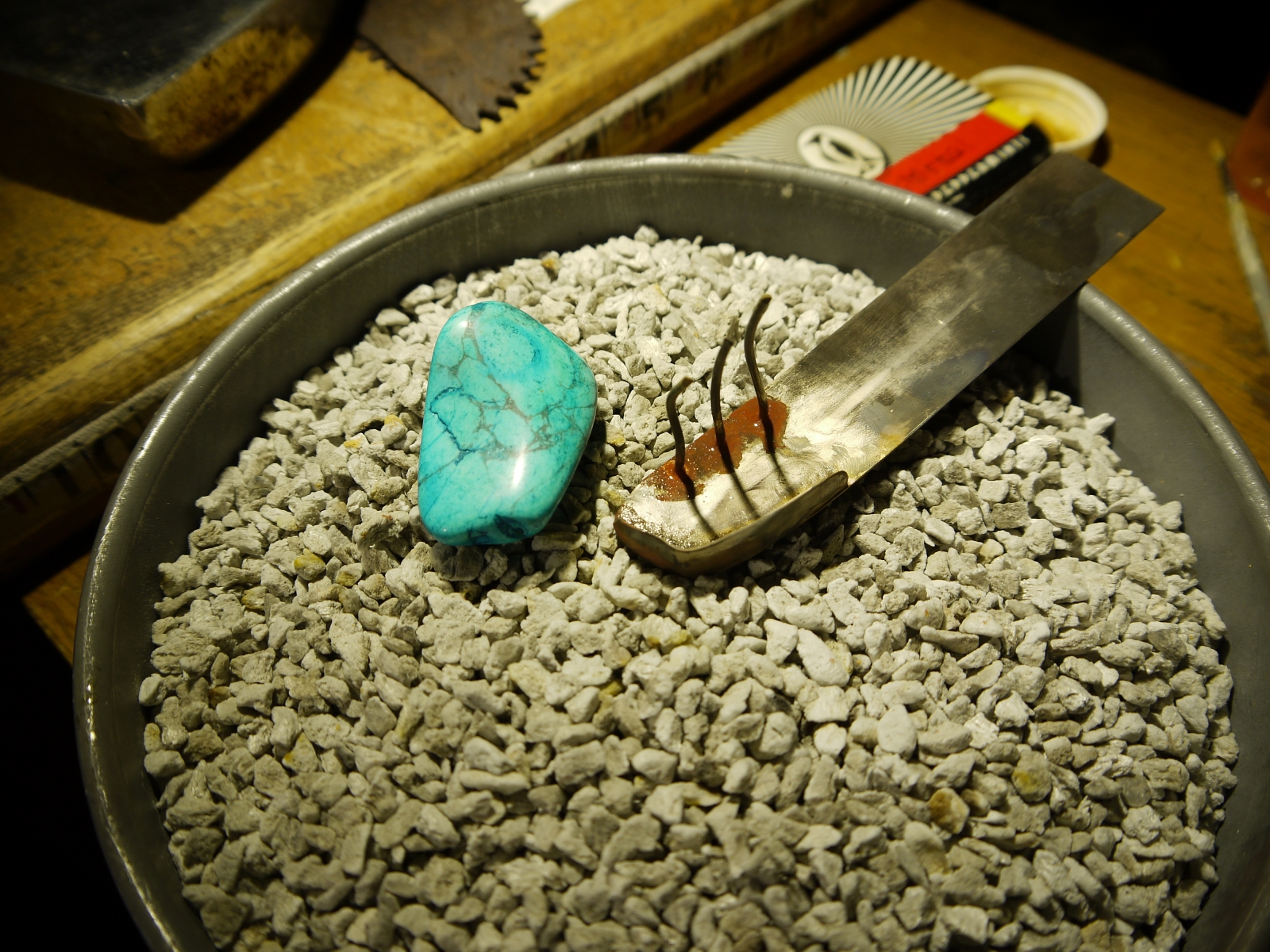 Ever wonder how you make a ring? With some wire and a stone. It's really quite easy, (ok, maybe not the soldering part), but do you have the eye to put it together and make it exciting?
This ring I recently made started with the inspiration that came from this beautiful turquoise stone and I decided to follow it's curvy shape.
So I begin; sketch, shape, then solder, then cut, then solder, then file, form, hammer, and polish. Isn't it sweet?