Memoirs of the Playa: Burning Man 2015
Posted September 14, 2015
The theme was carnival of mirrors. The energy was high. I must have biked a few hundred miles in the 12 days I was there. I'm talking about this year's Burning man. It was my first time attending this magical gathering. It's really way beyond words trying to explain it to people. Not only did I go, but I participated in an interactive art installation too. The creativity was endless and the people were energized. I covered a lot of territory on my bike trying to take it all in. And I continually craved more.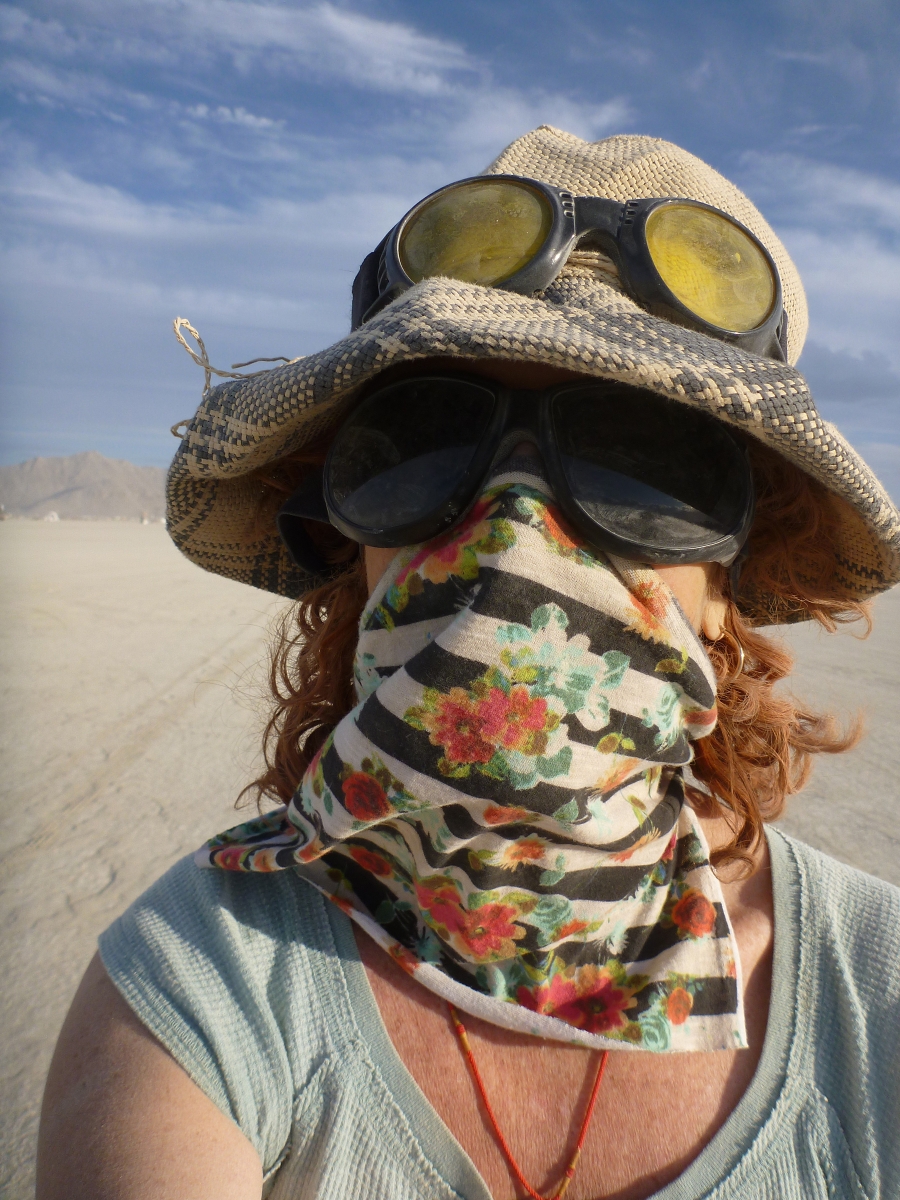 Where do I begin? The art was incredible! The endless art and theme camps included a symphony, a rock opera, recycled aluminum jewelry workshop, dance parties on art cars, poetry reading, folk singers, human carcass wash, burning temples, naked bicyclists, dust storms, trebuchet flaming piano, shooting stars, gifting, hugs, advice, counseling…
By day it was this open platform on the desert with art spread out across its floor. But at night when the city's skyline was lit everything changed. It was charged with energy. I had always heard about Black Rock City but hadn't thought much about it until recent years as friends where migrating out there. It truly is a city. Of 70,000 people. And it only exhibits a little more than a week every year.
On Saturday night the Man burned. As an environmentalist, I have mixed emotions about these things. But I have to say, it was powerful. The Mayan Warrior art car was parked behind us, tribal drums beating in anticipation. I stood there in his same position, feet apart, hands pointing down towards the ground. Breathing. As he burned I felt my feet ground to the earth like I had never felt before. I was with my tribe and felt wonderfully at peace.
Next burn up was the totem of confession burn. It was a beautiful brothel looking Gothic church that appeared to be made of cardboard. It housed Timothy Leary's ashes brought there by Susan Sarandon. As it burned the fire danced. It kicked off small, but tall funnel clouds of dust. I'm not just talking one, there were several. As the fire died down, two funnels jumped out. They danced and twirled, then became one and lifted up into the sky. What a sendoff for Mr Leary!
In the "default world" as they call it, people are guarded (including myself) and everything is take take. It was refreshing to see all of the giving, openness and random hugs from strangers. I wish this would manifest in the real world.
Despite the ridiculous amount of dust storms, cracking skin, constant dust boogers, lack of showering and gross port a johns, it was one of the best experiences of my life. I'm not surprised. What an amazing community of motivated creative people. I made some beautiful new friends and I'm thankful for the encounter and wonderful memories that I will always carry. Good bye Black Rock City. I think I'll be back.
Peace, Jo
All the way from South Florida!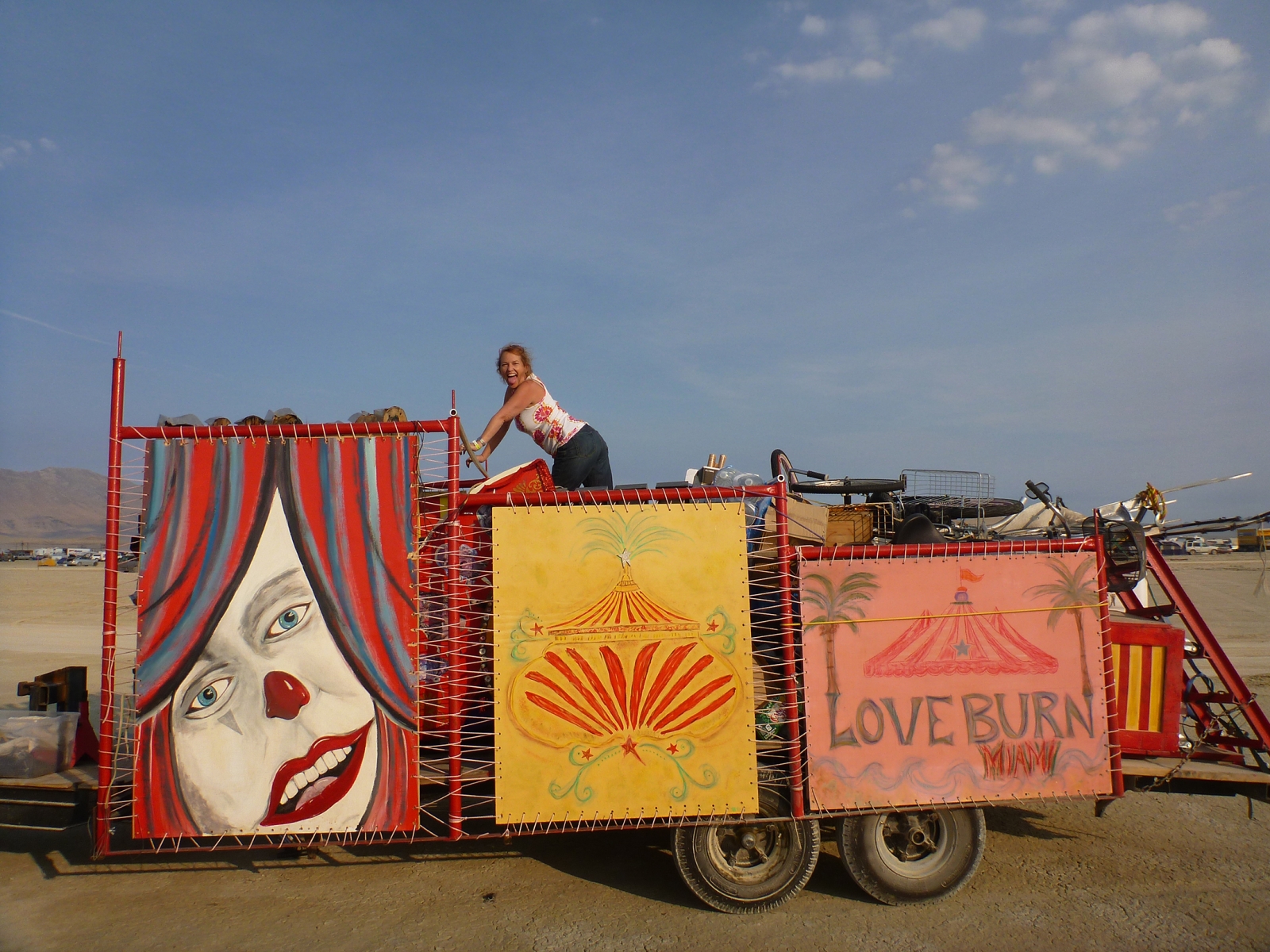 Elaine atop the trailer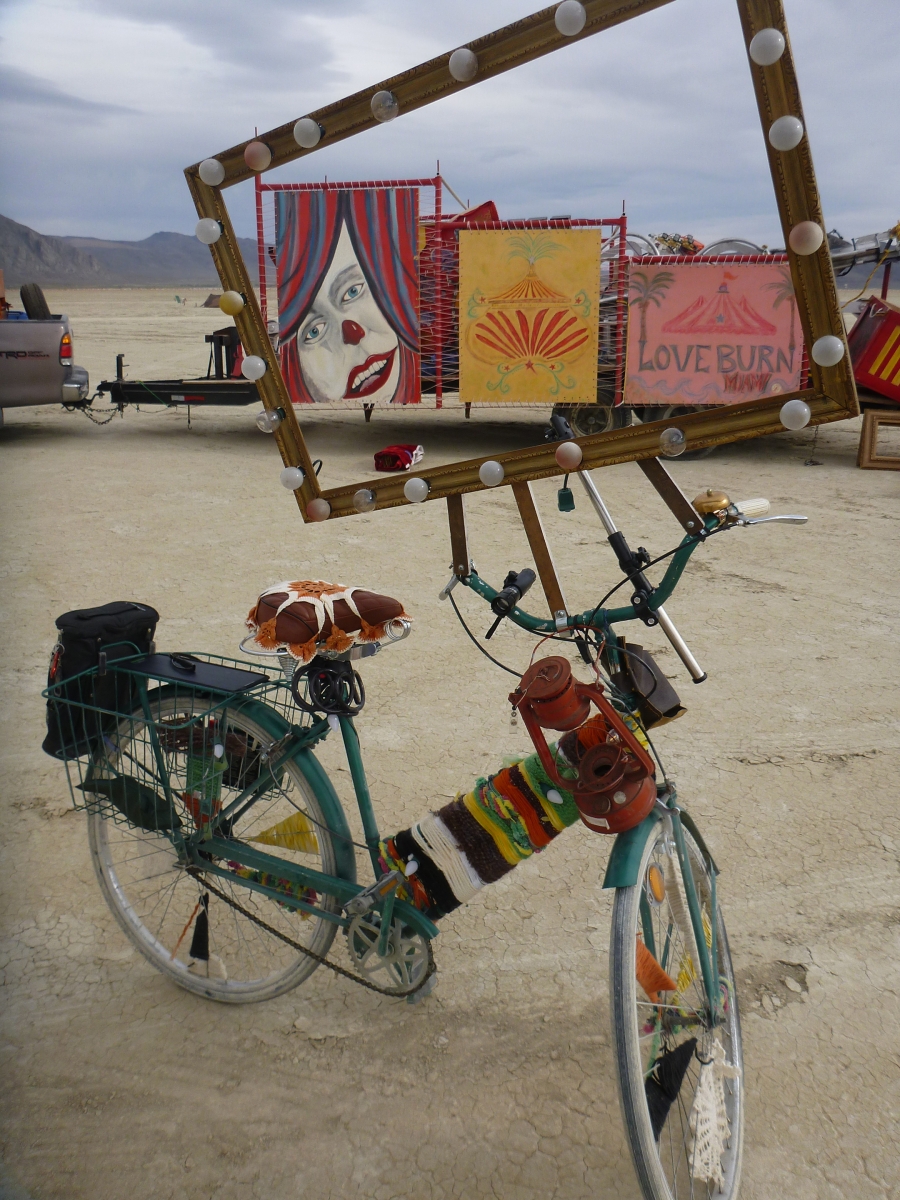 I've been framed!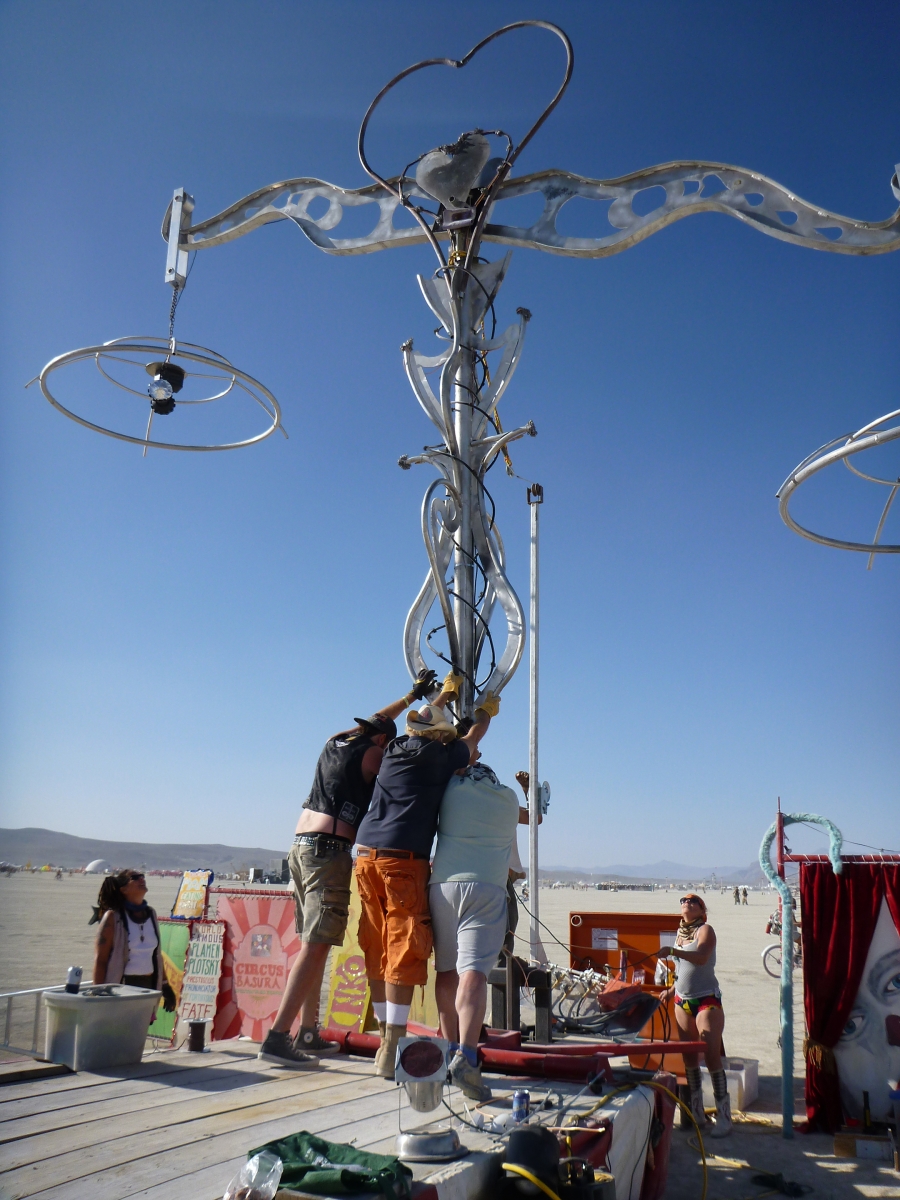 Our installation: The Love Tester going up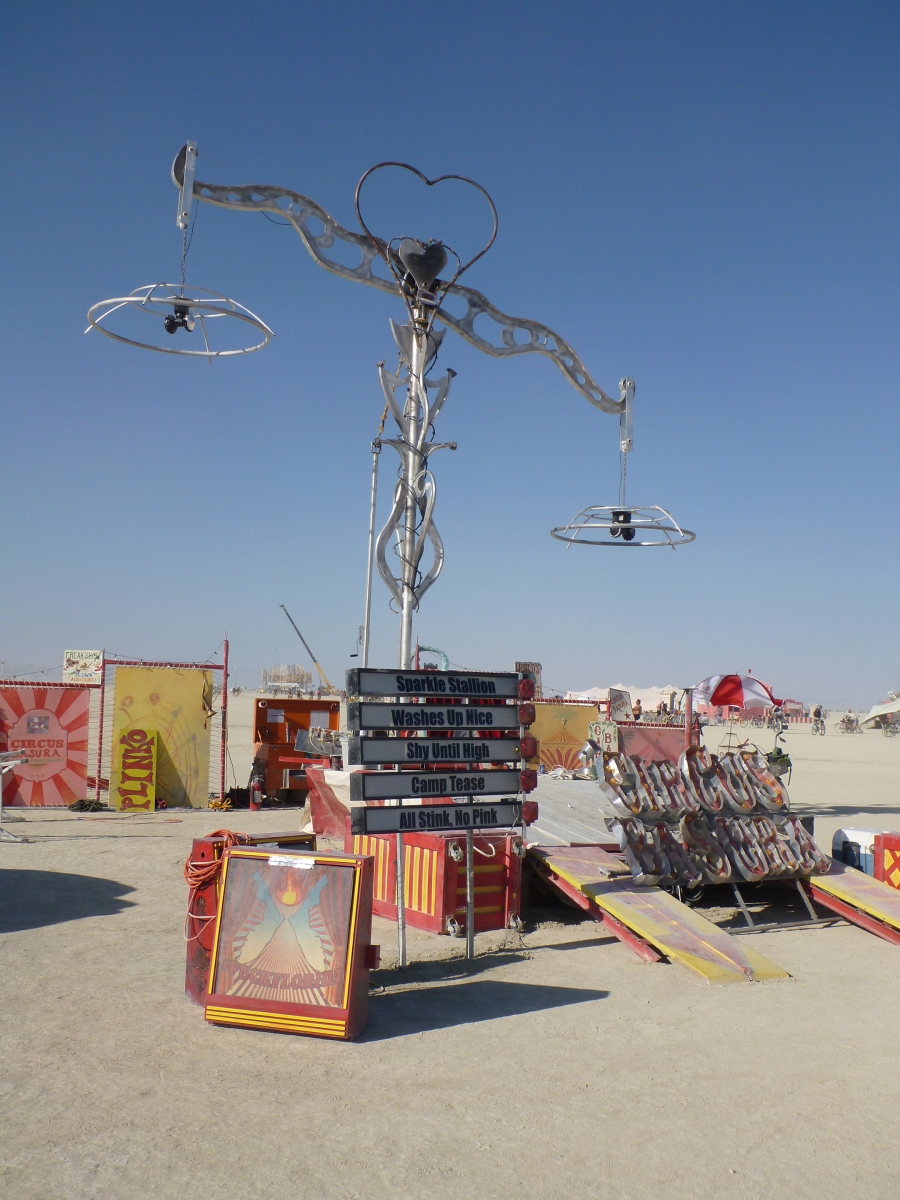 The Love Tester is up!
Magnificent Mazu temple built by friend, Josh Boyer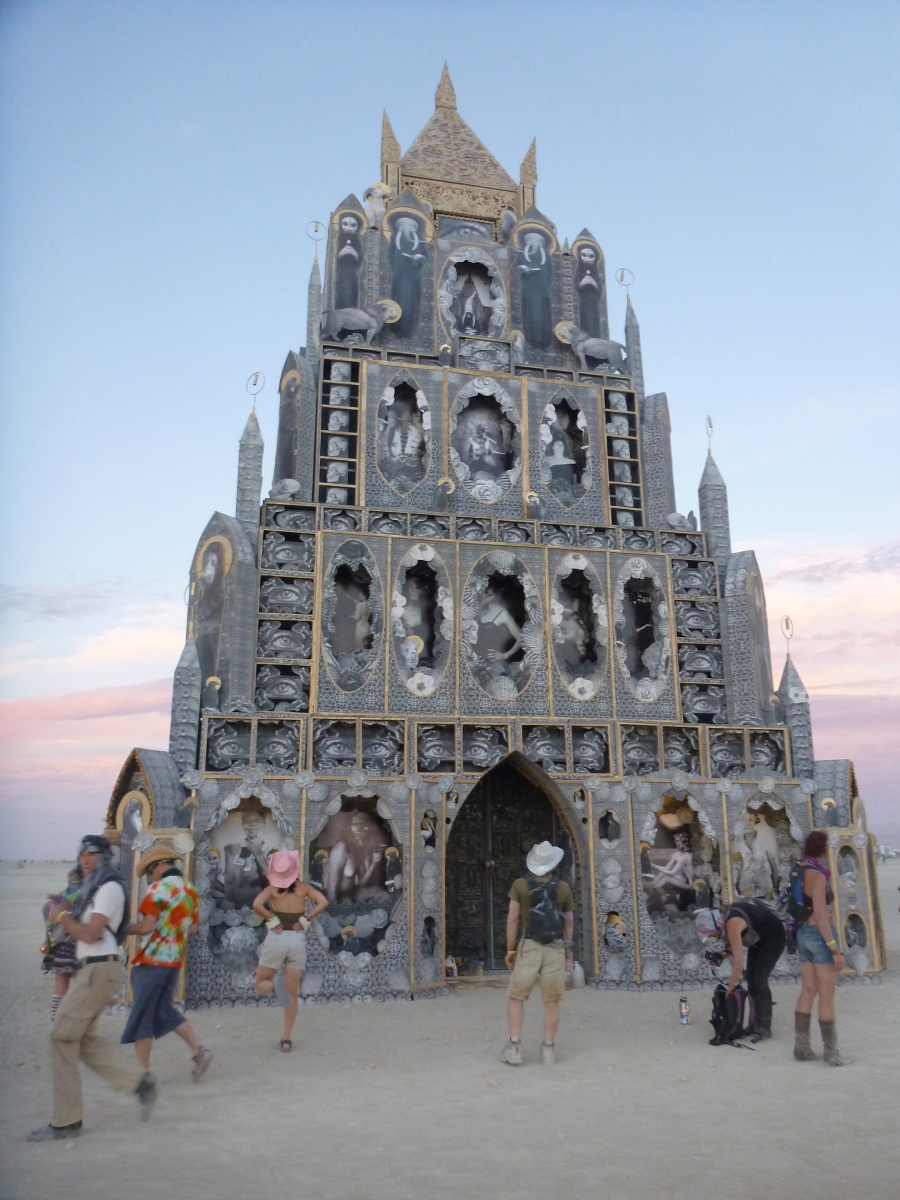 Totem of Confessions housed Timothy Leary's ashes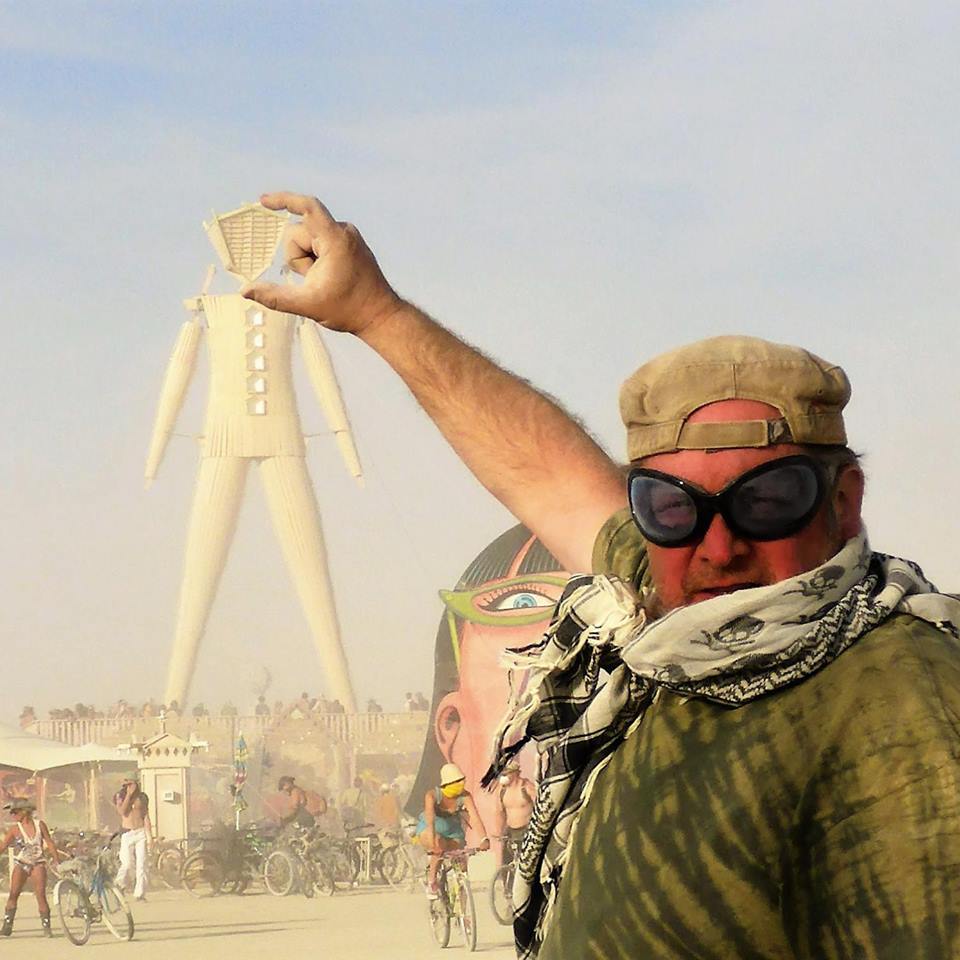 My husband squishing the Man =]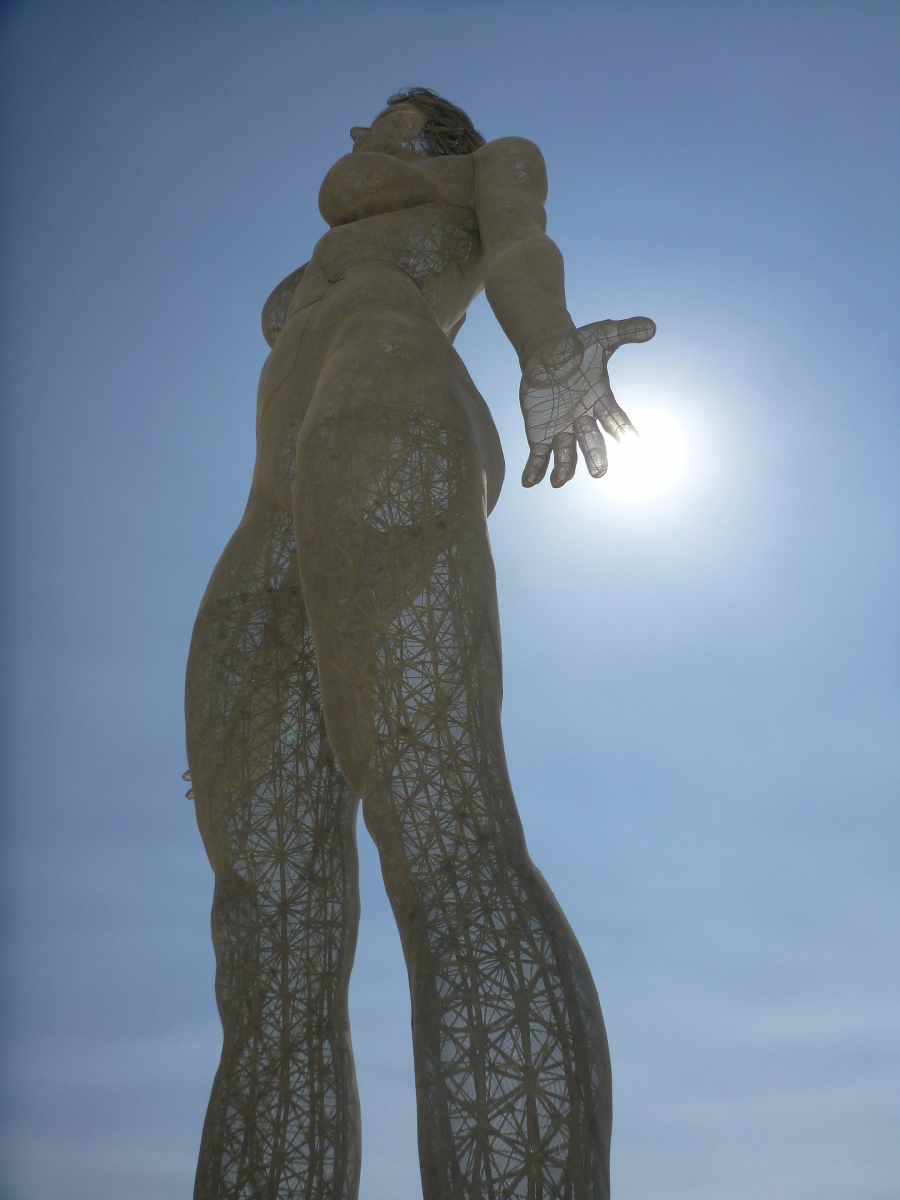 Breathe: one of my favorites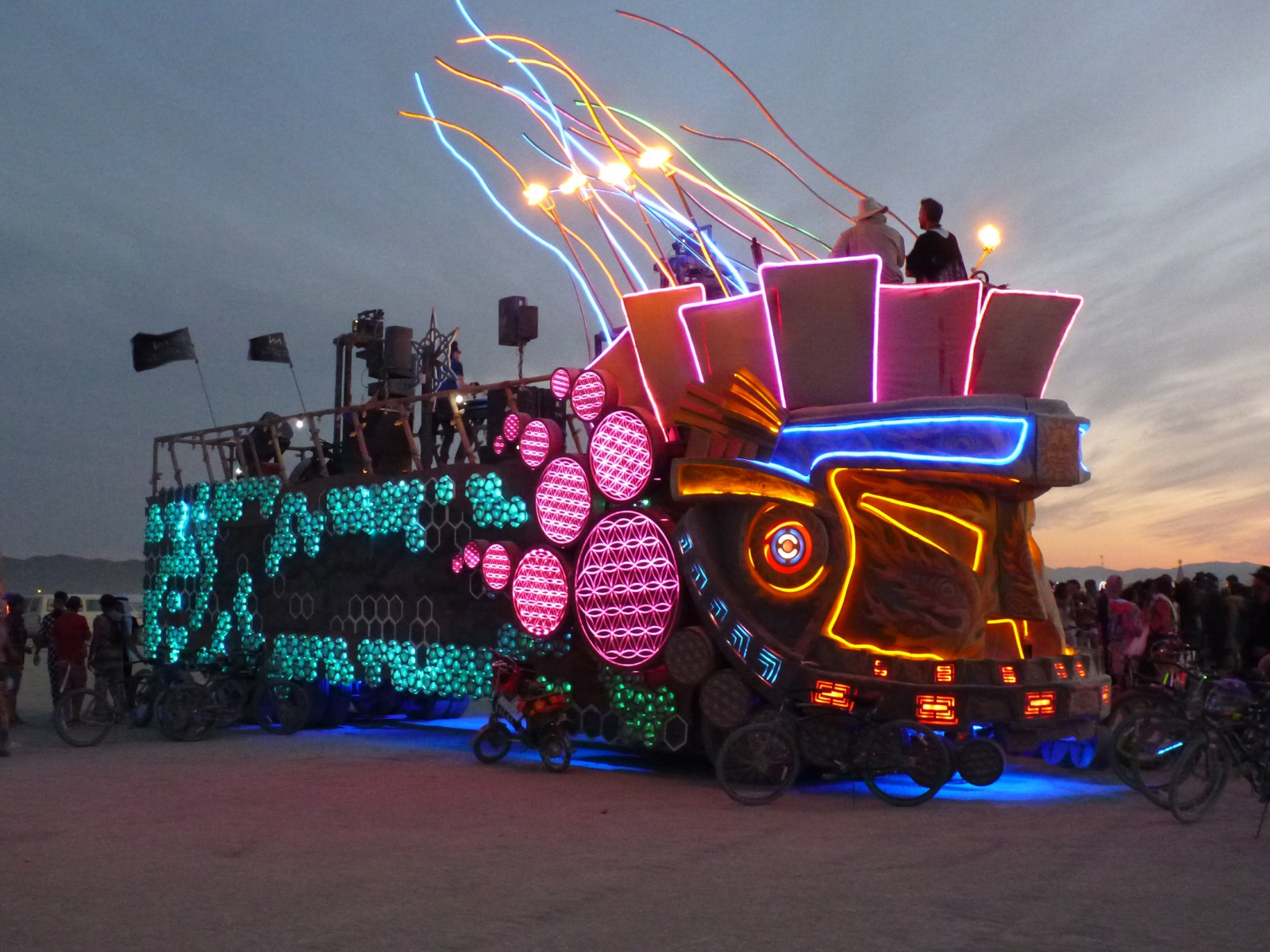 Mayan warrior art car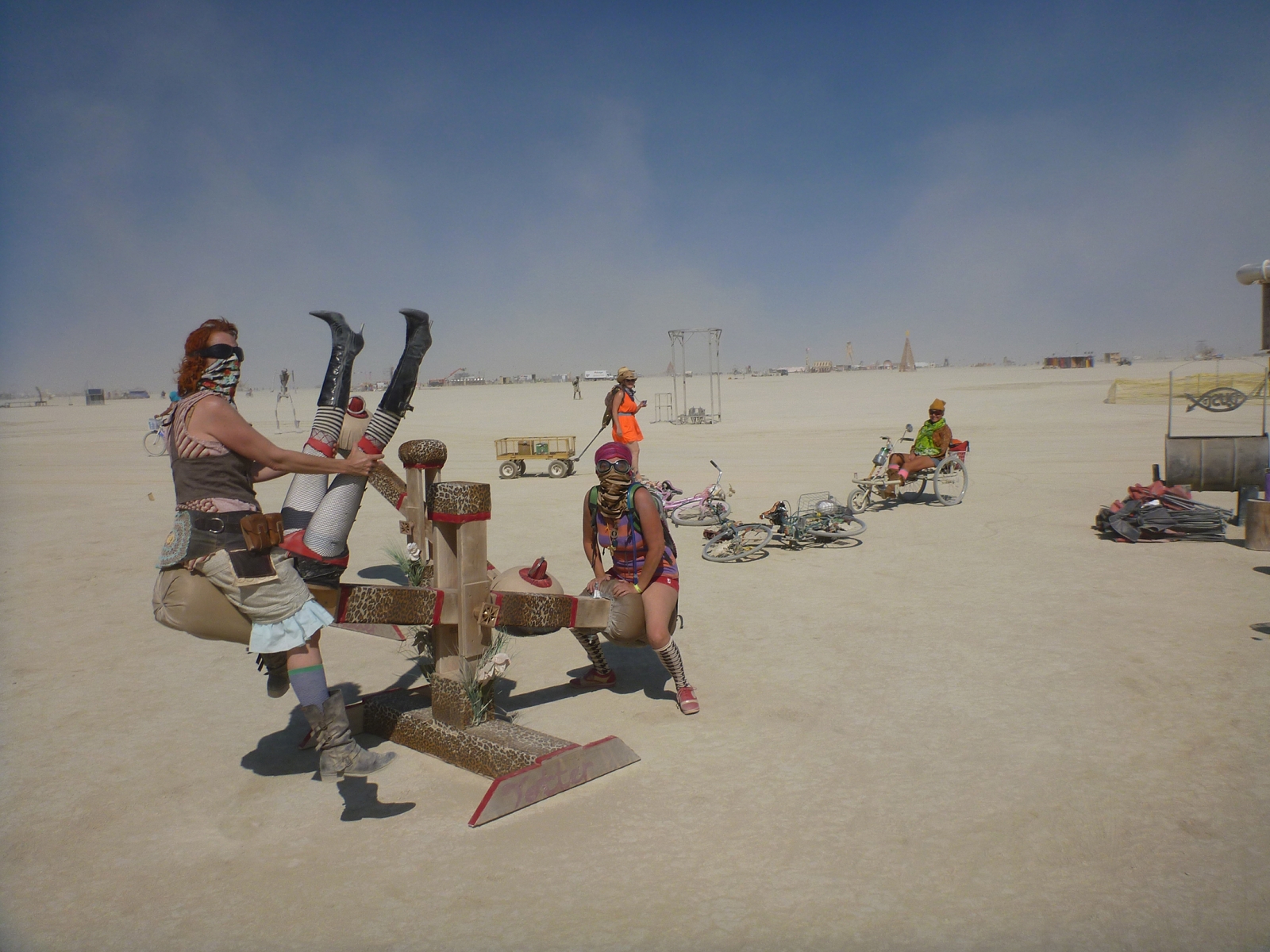 Teeter totter fun with Misselaineous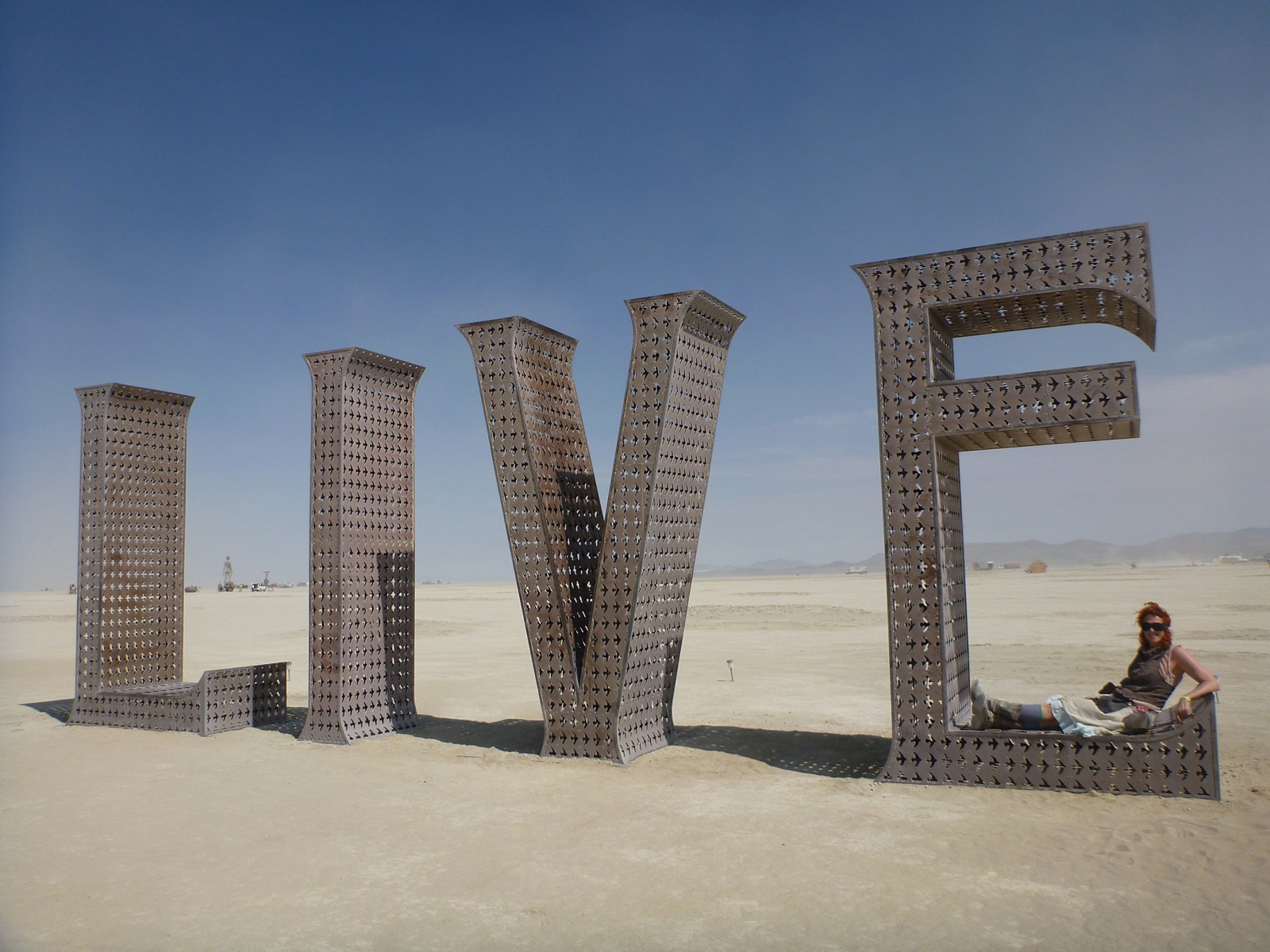 Don't forget to LIVE!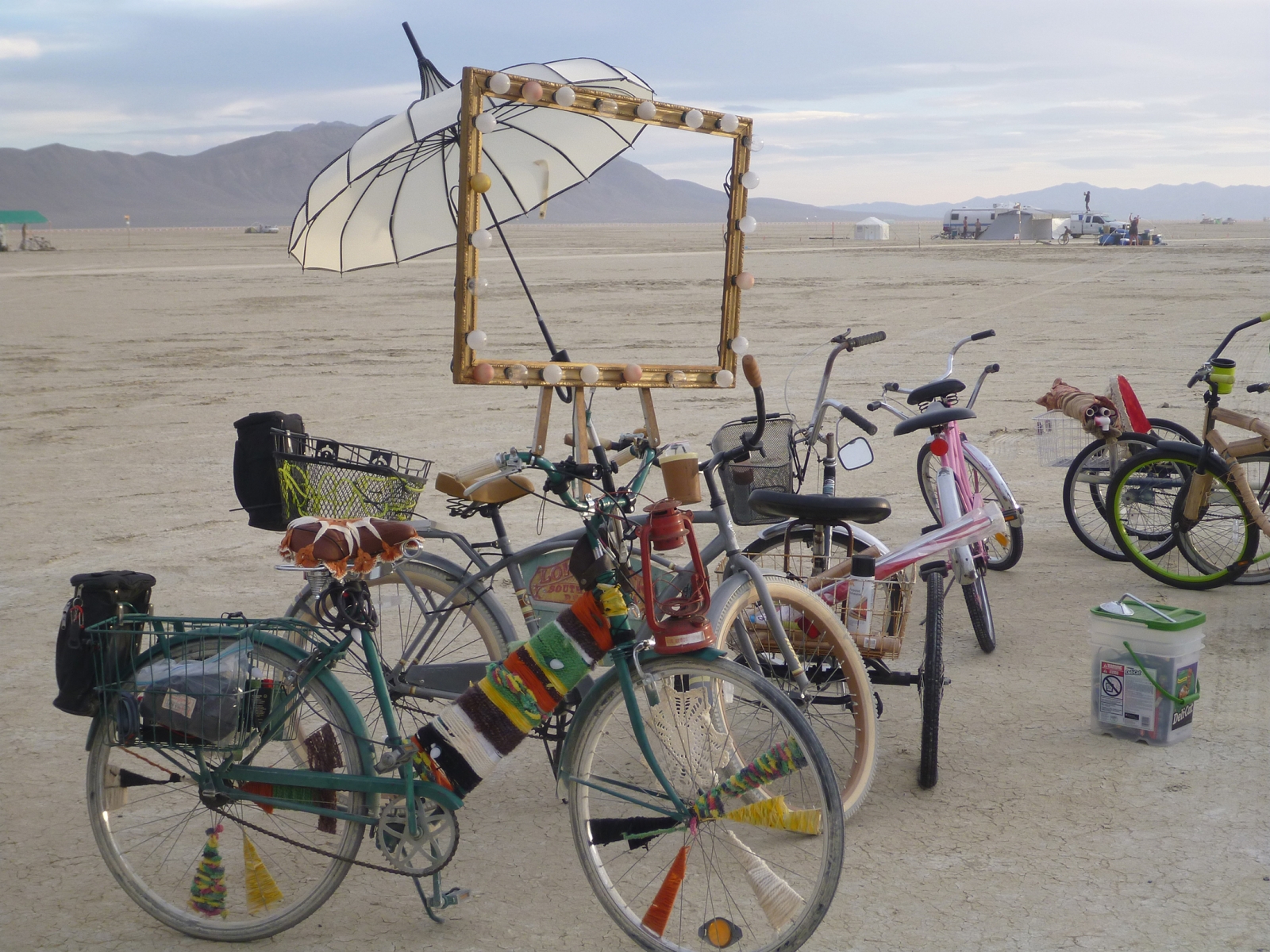 My beautiful bike got me places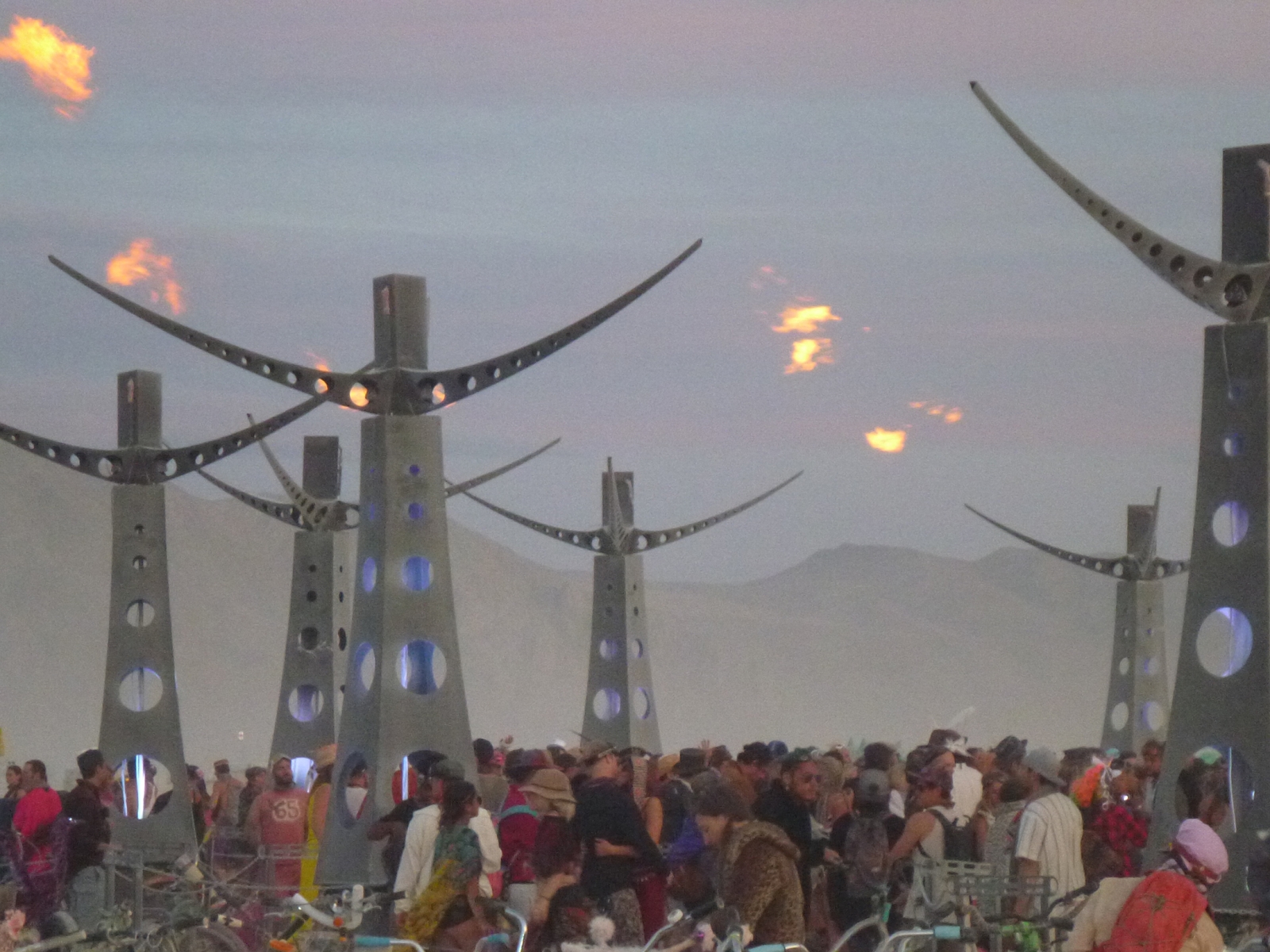 Space age dance party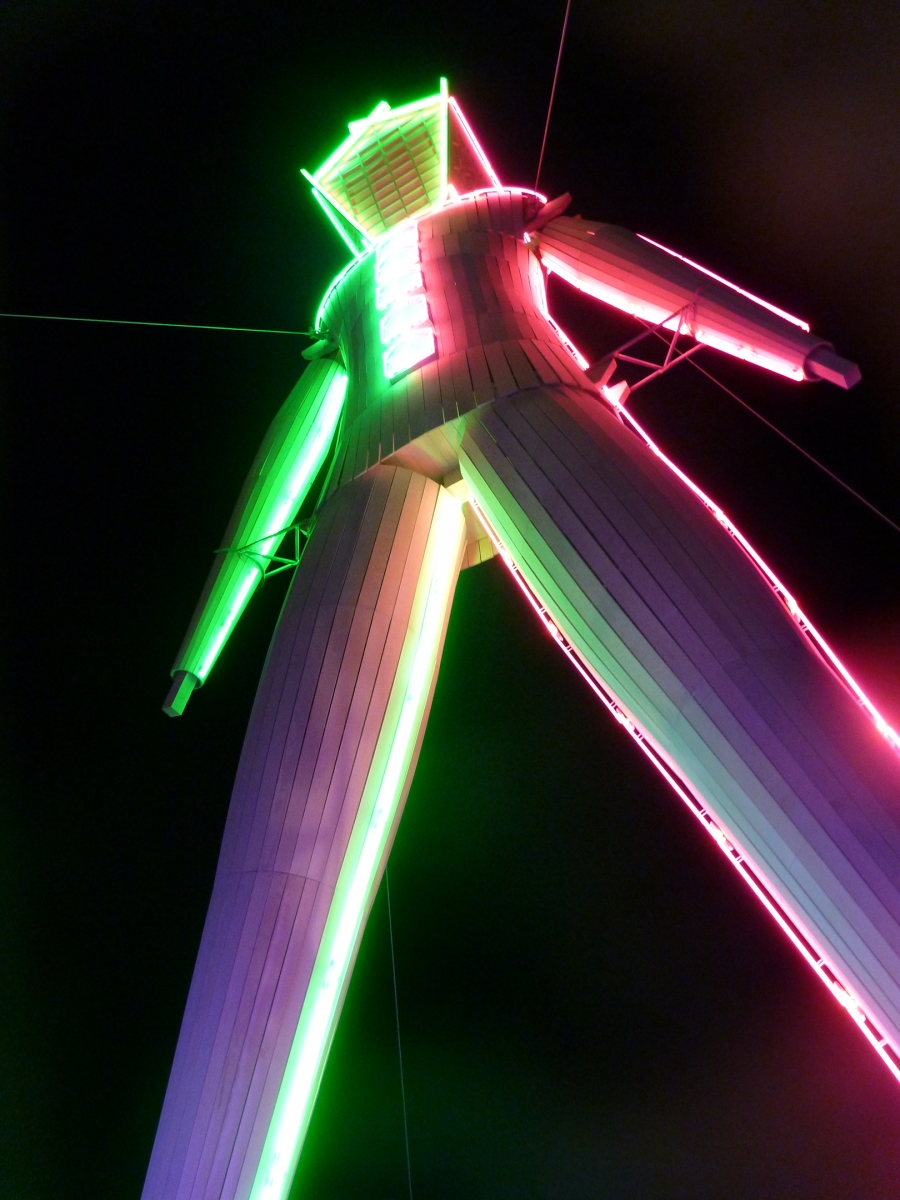 The Man 2015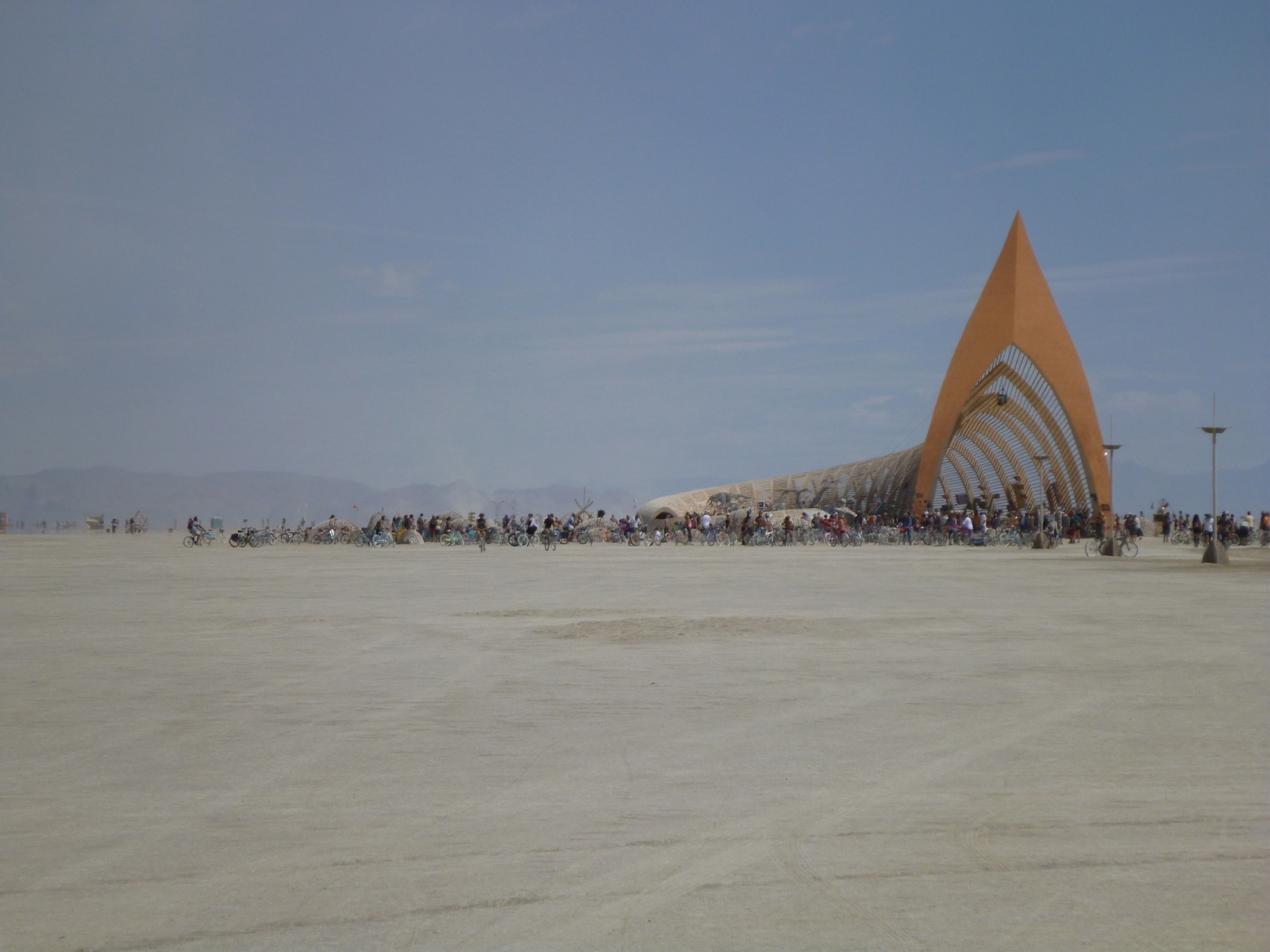 Sacred Temple of Promise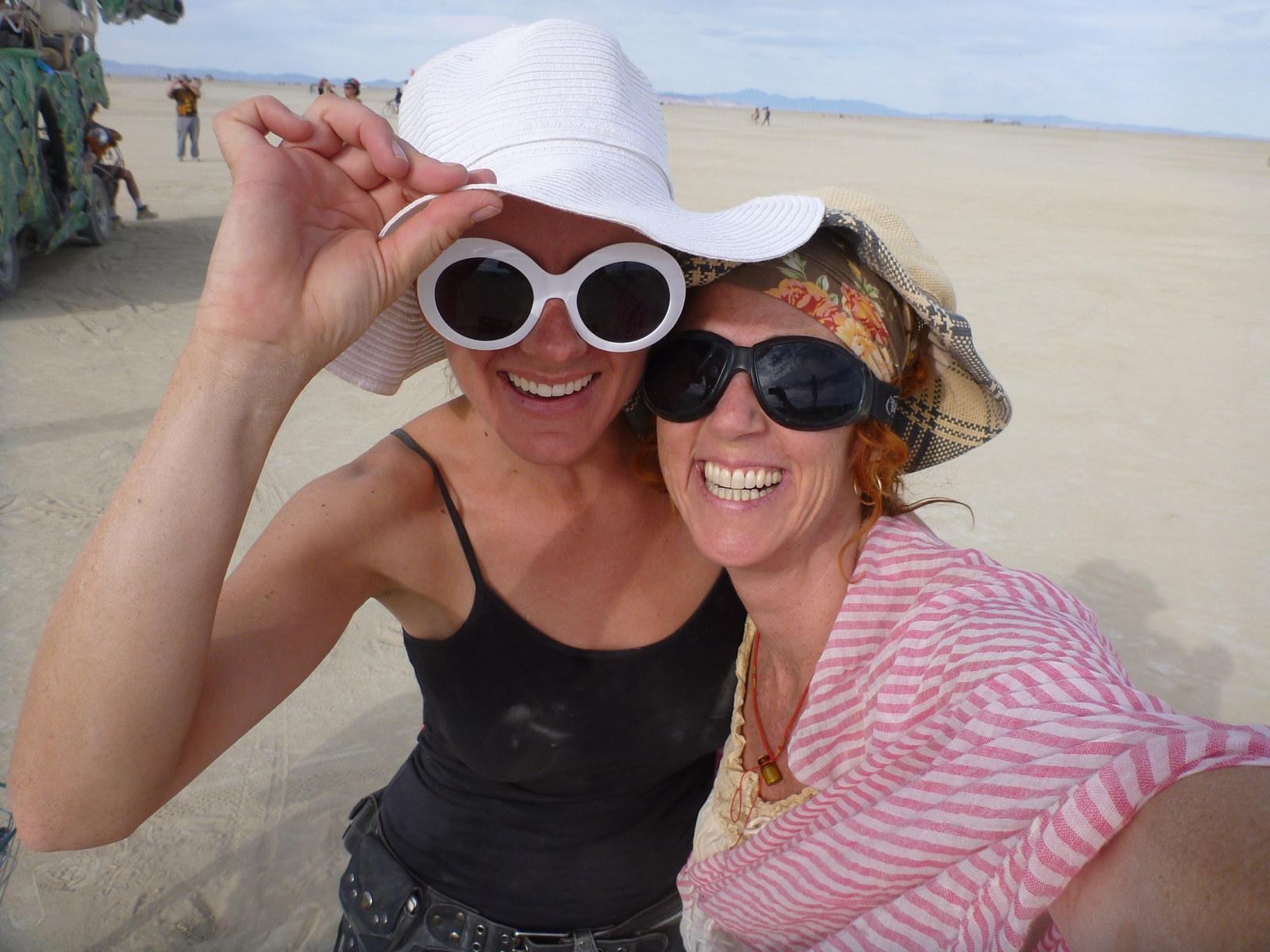 With my new friend Ashley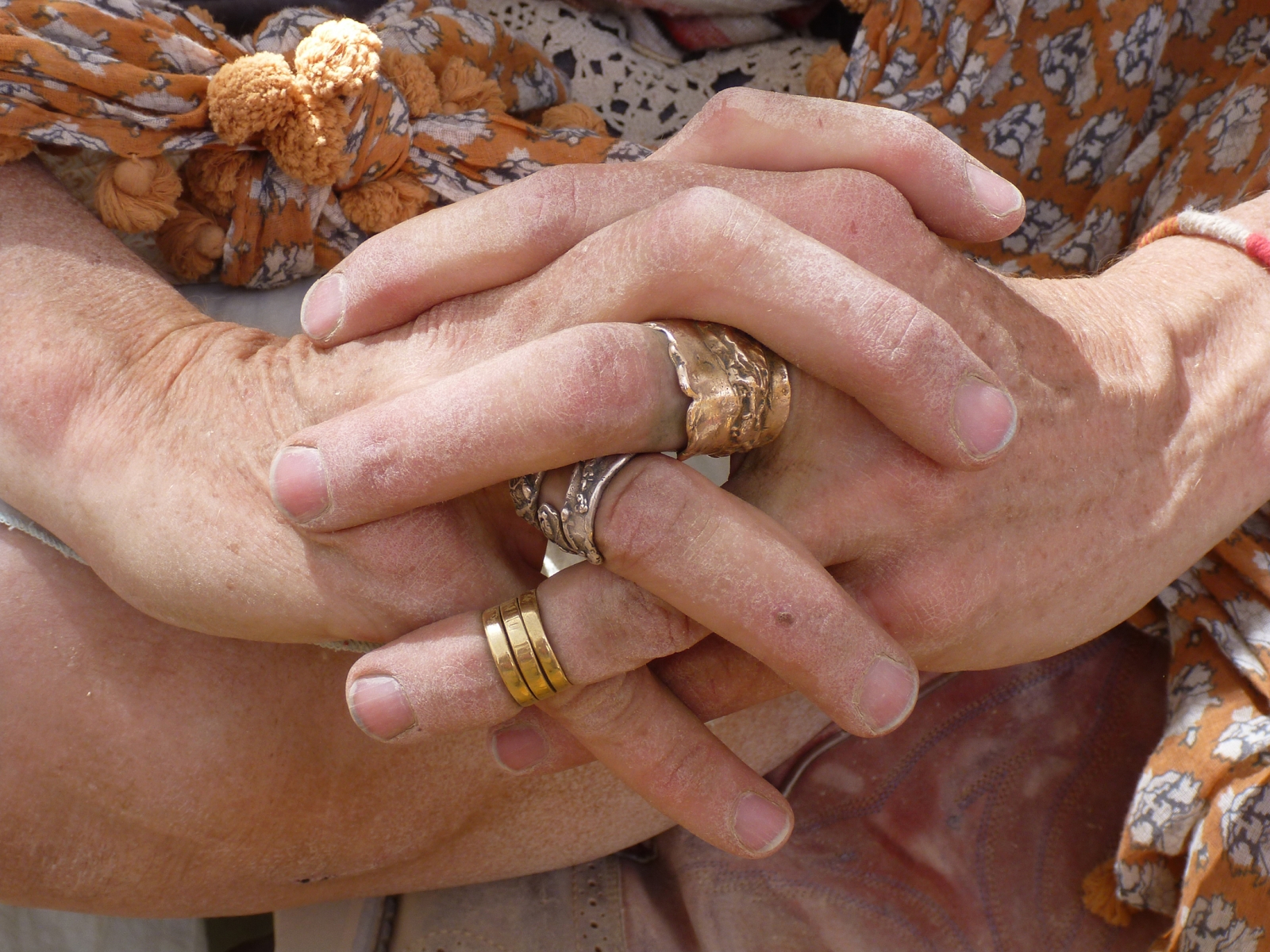 Reflecting, I am at peace.